Hong Kong Flower Show 2012 will be held at Hong Kong Victoria Park from 16th to 25th of March.
The annual Hong Kong Flower Show is one of the major events organized by the Leisure and Cultural Services Department. It aims to increase citizens' awareness of environment and greening. Every year it attracts countless flower lovers from local, Mainland China and overseas gathering in Hong Kong either to share their favorite flowers or to enjoy the pretty flowers in the exhibition.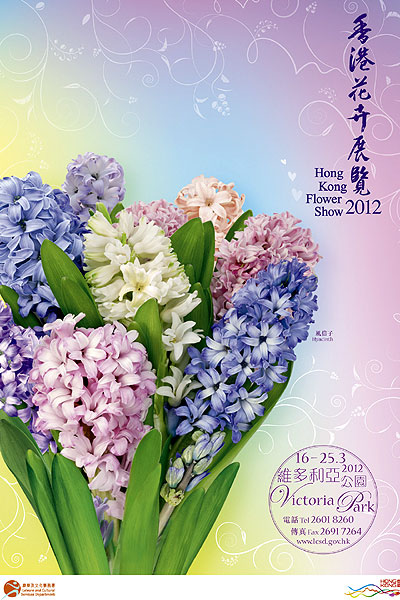 This year's theme flower is Hyacinth. The activity includes competition by exhibits, photo competition as well as student drawing competition. The show activity starts 9:00am to 9:00pm every day during 16th-25th of March, and the admission price is HK$ 14 for adults and HK$ 7 for children, students, seniors and persons with disabilities.
Insider Tips: Although the show lasts for 10 days, be sure to be there during the first 5 days, because all the best flowers and exhibits blossom the best in the first several days. You also can purchase some flower plants and other horticultural products at the venue.
Where to Buy Tickets of Hong Kong Flower Show 2012?
Admission tickets are sold at the showground in Victoria Park. You can pay either with cash or with Octopus Card.
For more enquires, please contact: +(852) 2601 8260