The famous Angry Birds is coming and attacks Hong Kong MTR on 15th of April 2012.
Hong Kong MTR Company launches limited edition tickets from time to time, which are a big target for all the collectors. Recently MTR launched Ku Fu Panda Limited Tickets.
This time, MTR crosses the popular Angry Birds and offers the special editions of Angry Bird Ticket along with the special designed mini trains. The promotion has four sets: "Yellow Bird", "Blue Bird", "Red Bird" and "Green Pig". Each set includes a souvenir ticket, a ticket holder, an Angry Birds mini train with tracks set as well as the folding paper models.
Each set costs HK$ 95 and each person can only purchase two sets while the stock lasts.
If you continuously purchase all the three Angry Birds sets, then you can use the coupons to redeem a "Green Pig" set with only HK$ 45. This promotion has only limited 1000 sets available and is offered on a first come first serve basis.
1. Yellow Bird Set – from 15th of April to 21st of April
2. Blue Bird Set – from 22nd of April to 28th of April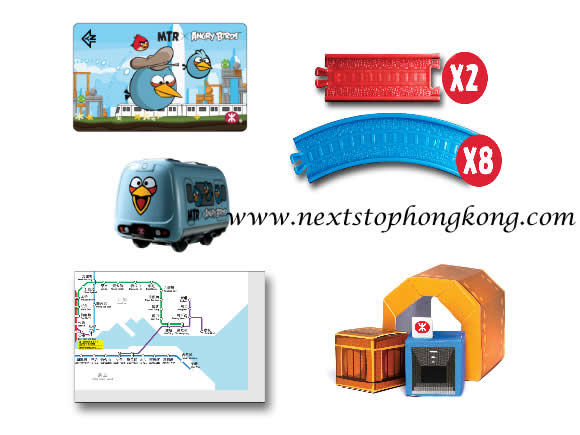 3. Red Bird Set – from 29th of April to 5th of May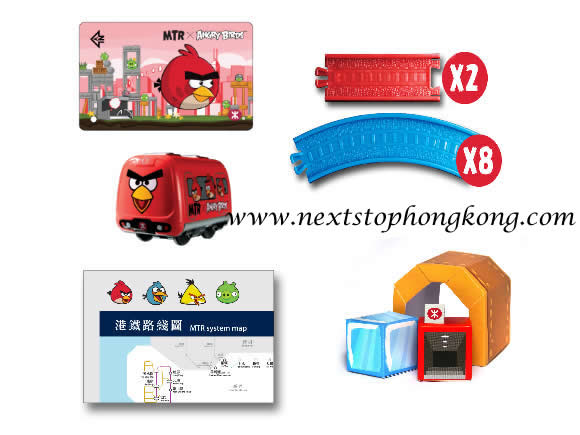 4. Green Pig Set – from 6th of May to 12th of May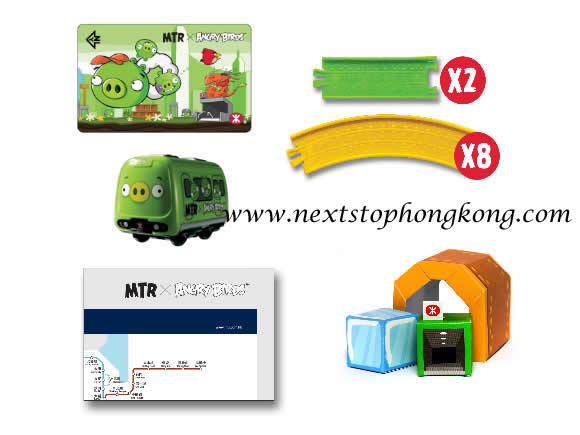 All the tickets are not refundable and each ticket is valid for only one journey to most destinations (exclude Airport Express, East Rail first class and stations of Lo Wu and Lok Ma Chau) before 30th of June 2012.
(Note: The copyright of all the photos belong to Hong Kong MTR Company)