Hong Kong recently is full of cuteness. Not only the popular "Donguri Republic" shop openend its first overseas store in Harbour City on the 21st of June, but also the Disney Pixar's Monsters University Exhibition started at Time Square Hong Kong on the same day.
Finishing visiting the Monsters University Exhibition at Open Piazza, don't forget there is another exhibition inside the shopping mall (2/F Atrium). It shows you the real monster students' college life. I have made a map and show you the scenes according to the markers. Let's tour around!

Do you still remember the worker in the Monster Inc.?
Don't want to leave with empty hands? Why not check out the MU Student Store?
There is a wall posted all the art works and original drafts of Monsters University.
Sully is also working hard on practicing in the dorm.
How does their room look like?
Do you still remember the magic doors in Monster Inc.?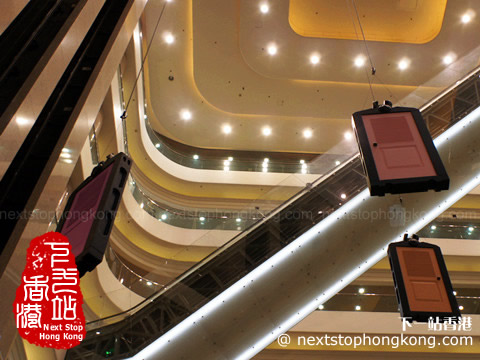 This exhibition at Atrium will be operated 10:00am – 10:00pm from the 21st of June till the 17th of July at Time Square Hong Kong. If you love the movie and you are a fan of Pixar or Disney, don't miss the chance!

<!– START SOCIAL NETWORKING code –>