We at "Next Stop Hong Kong" are counting down the remaining days for the official soft-opening of Hong Kong's latest attraction: the International Commerce Center's (ICC) Sky100 Observation deck. The soft-opening is scheduled for this coming Sunday (April 17th, 2011) and already long anticipated not only by locals.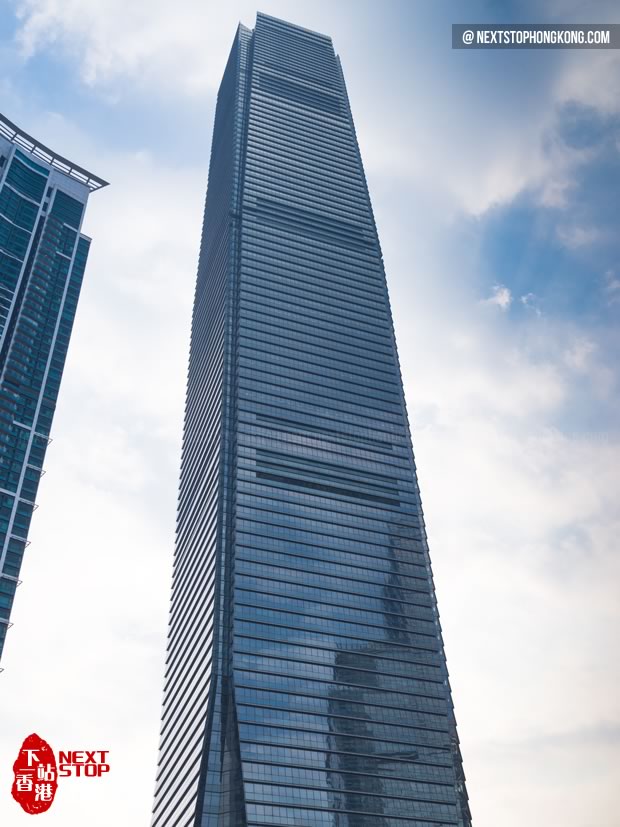 Situated 393meters above sea-levels in the tallest building in town (the ICC building), the Sky100 Observation deck will be on the 100th floor and probably will give visitors unbeatable spectacular panoramic views of Hong Kong and its surroundings. Rumors have it that visitors can see beyond Shenzhen (Mainland China) on a clear and sunny day.
Ticket prices starts from HK$ 125 for advance booking and HK$ 150 for same-day booking/walk-in for an adult. Tickets for Kids (3-11years) as well as seniors (above 65 years) start at HK$ 90 for the advance booking and are HK$ 105 for same-day walk-in visitors.
Furthermore, the Sky100 Observation Deck will feature telescopes, state-of-the-art exhibitions (with 3D projectors, touch screens, interactive installations and wide screens) as well as a multimedia tour about Hong Kong, its culture and its history.
Assumingly, this observation deck will not only be the latest tourist attraction here in Hong Kong, but will be also competing directly with the Peak Sky Terrace and its spectacular panoramic views. As soon as we have been up at the Sky100 Deck, we will provide you with all the latest insights and let you know if it's worth to visit. Please stay tuned and visit our site frequently to catch the latest news.