This Christmas, all the Hello Kitty and Crabtree & Evelyn Fans will have special gift from Crabtree & Evelyn and Sanrio. After the great success of last time, Crabtree & Evelyn cooperated with Sanrio again, offering new special Christmas Edition sets with 8 unique designed Hello Kitty handbags, which are Rosewater, Iris, Gardeners, Summer, Nantucket, Lavender, La Source and Citron.
Each set includes: bath and shower gel (250ml), body lotion (245ml), hand therapy or remedy (100g), hand therapy or remedy (25g) and hand recovery (25g). Each set has an exclusive Hello Kitty X Crabtree & Evelyn handbag as a gift.
Each set costs HK$ 495 and this promotion is now available in Hong Kong, Singapore and Malaysia.
Crabtree & Evelyn is an American retailer of body and home products and especially famous for their skin-care products, such as body lotion, shower gel as well as hand cream. They are successful because of using basically "natural botanical ingredients" in their products and they classify their sky-care products according to the functions. You always can find a kind of cream that meets your needs.
This is the second time that Crabtree & Evelyn works with Sanrio. Last time, they offered special edition of Hello Kitty shopping bags, cosmetic bags, tote bags and travel bag set with unique design. If you miss last time promotion, you can refer to our earlier post here.
Let's preview the gift package first.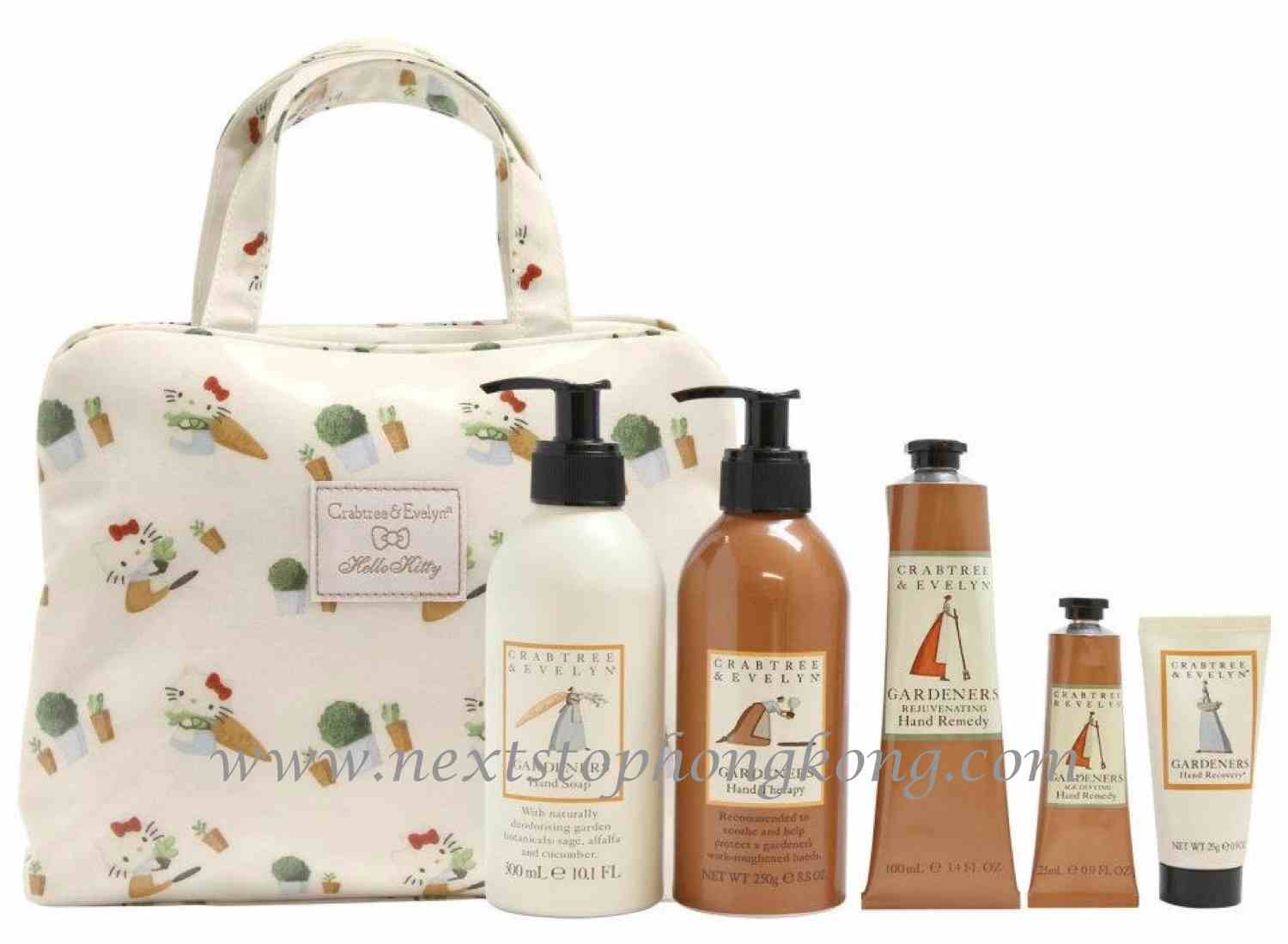 Gardeners X Hello Kitty Set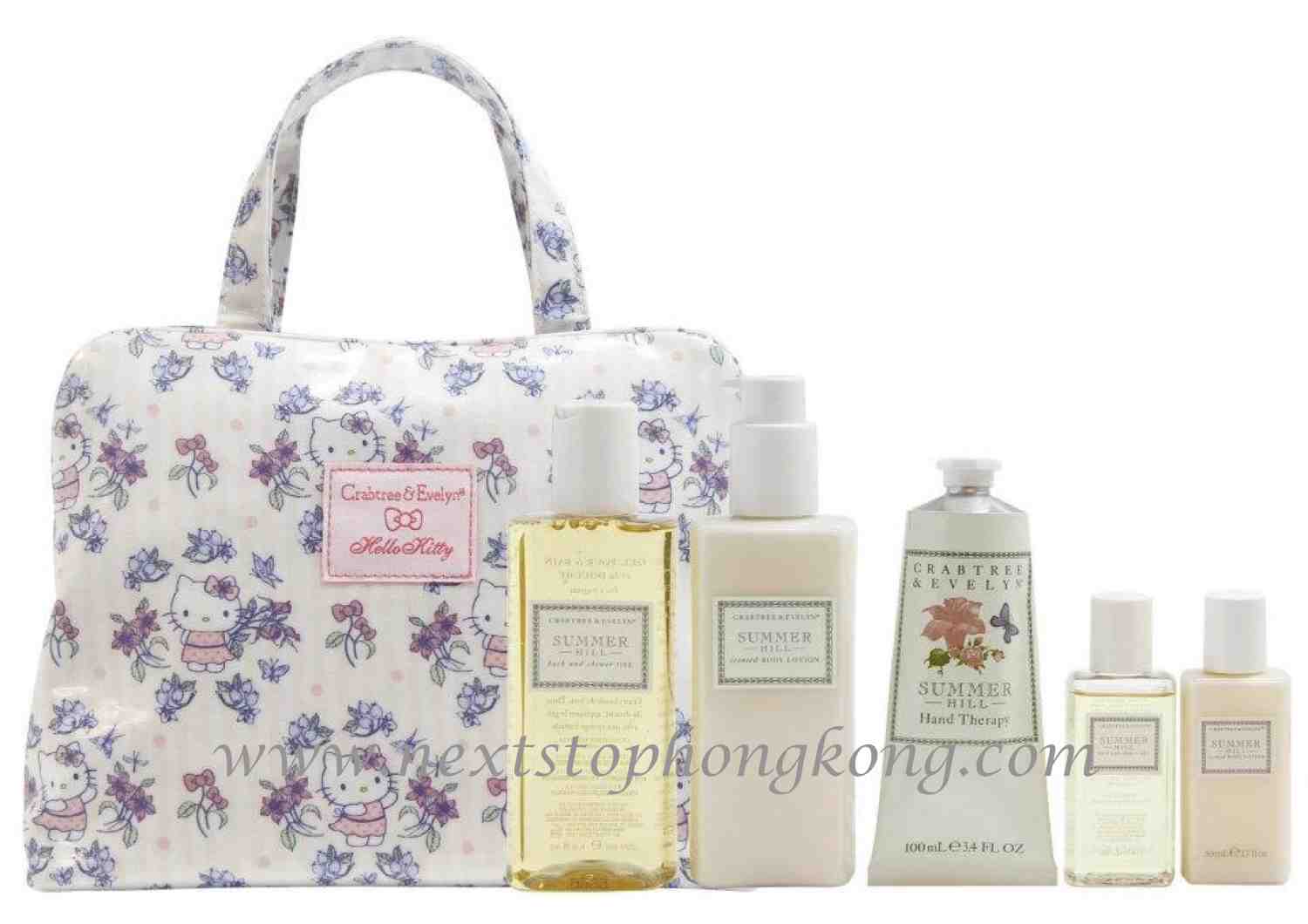 Summer X Hello Kitty Set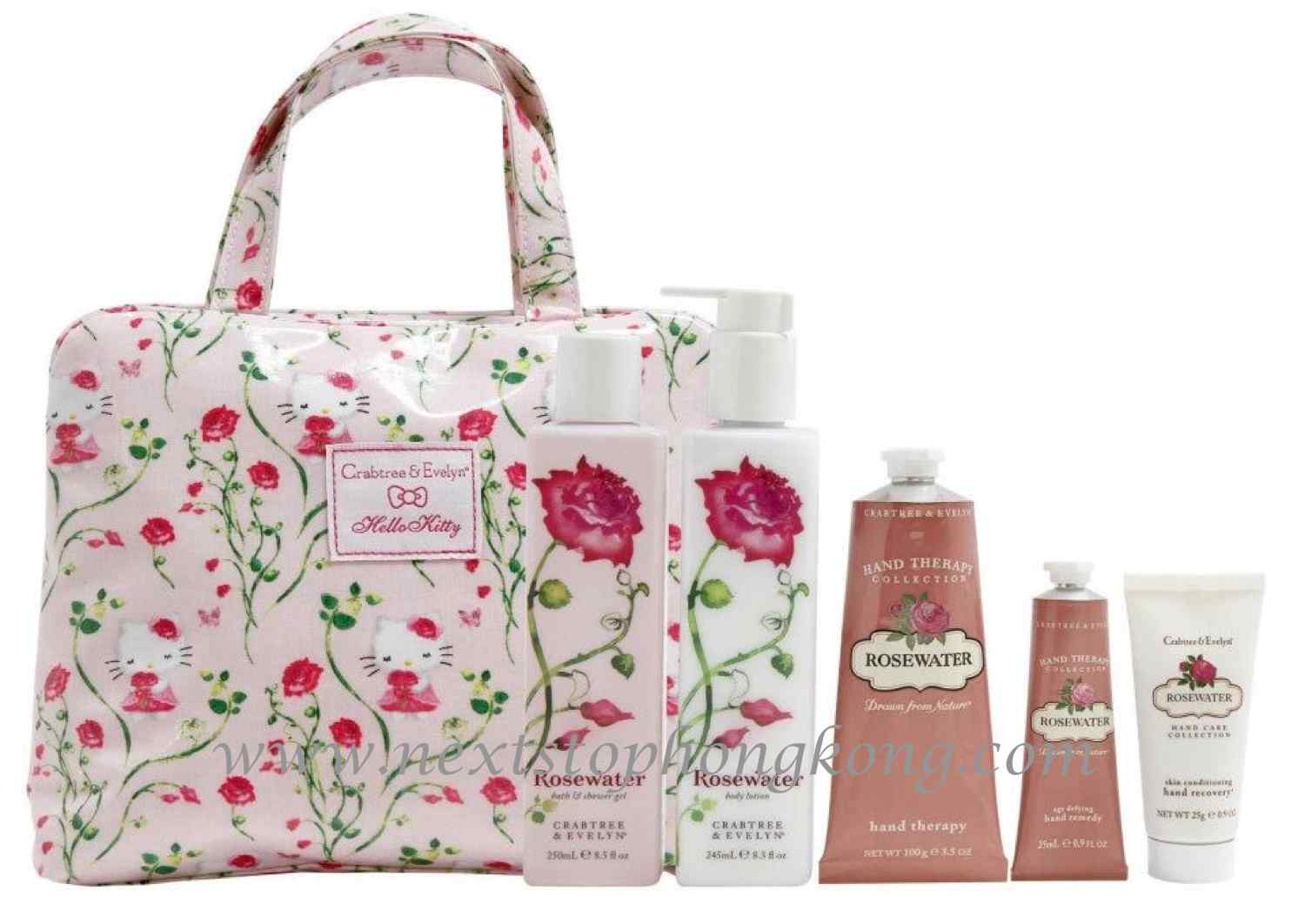 Rosewater X Hello Kitty Set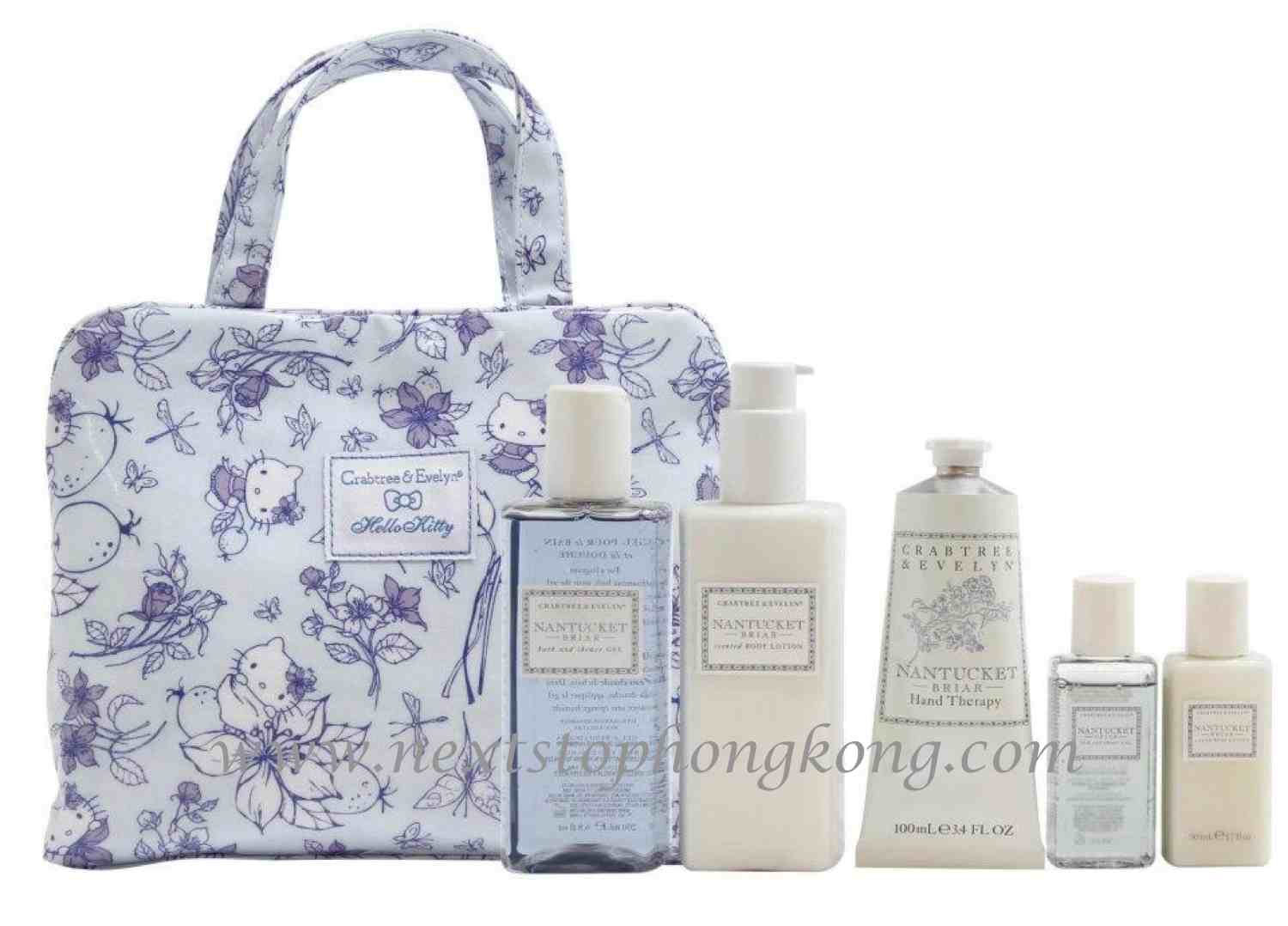 Nantucket X Hello Kitty Set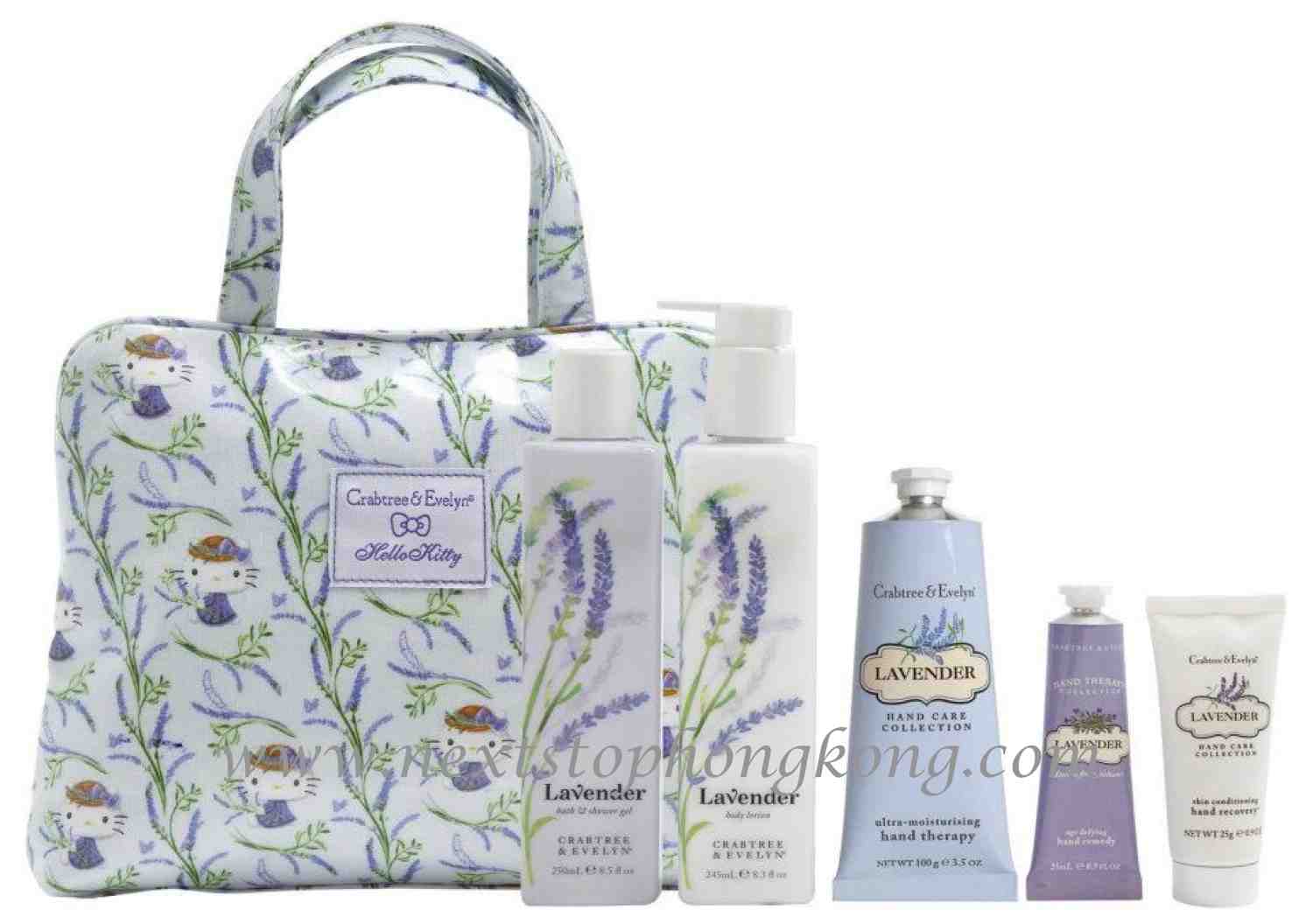 Lavender X Hello Kitty Set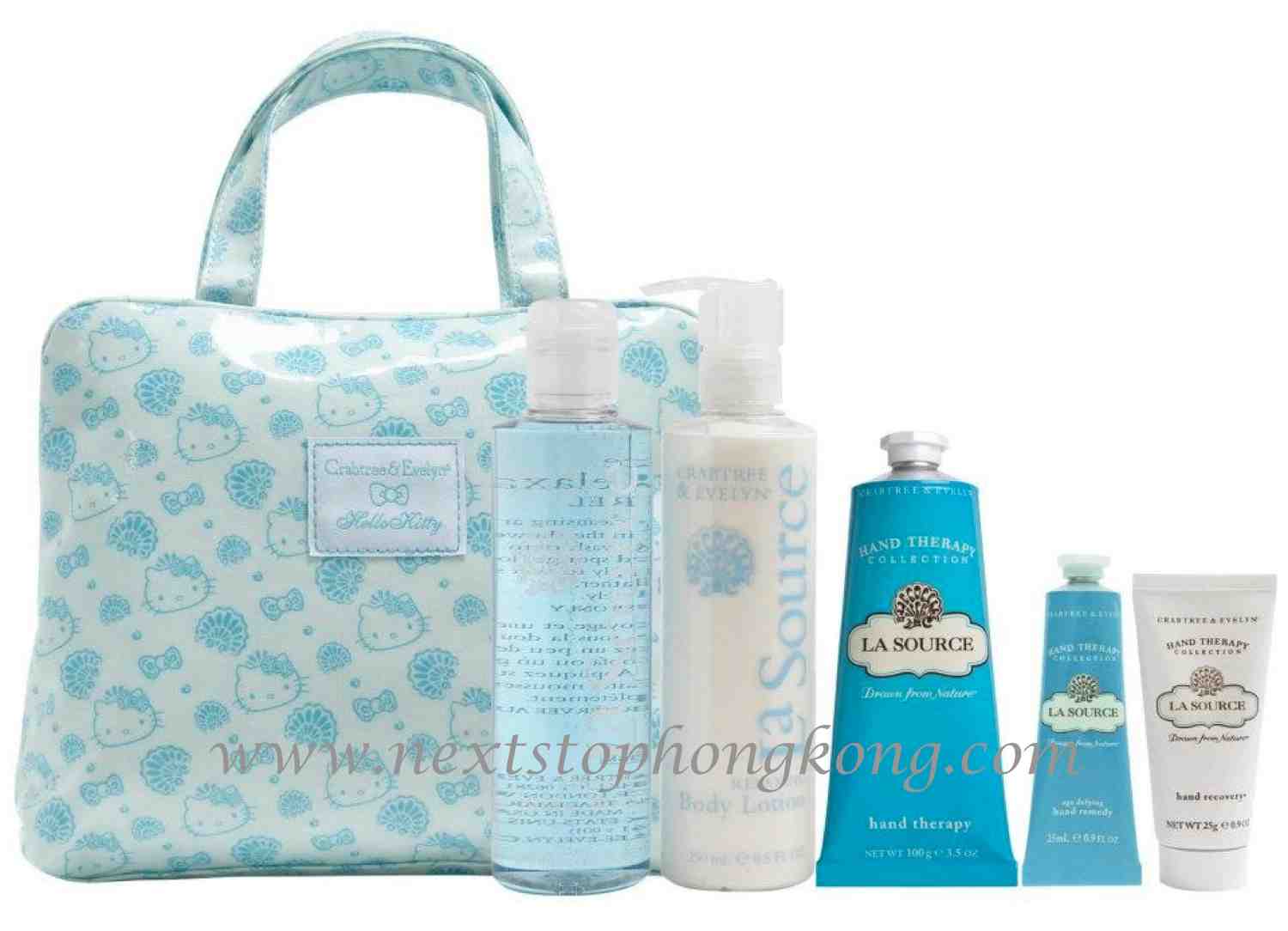 La Source X Hello Kitty Set
Iris X Hello Kitty Set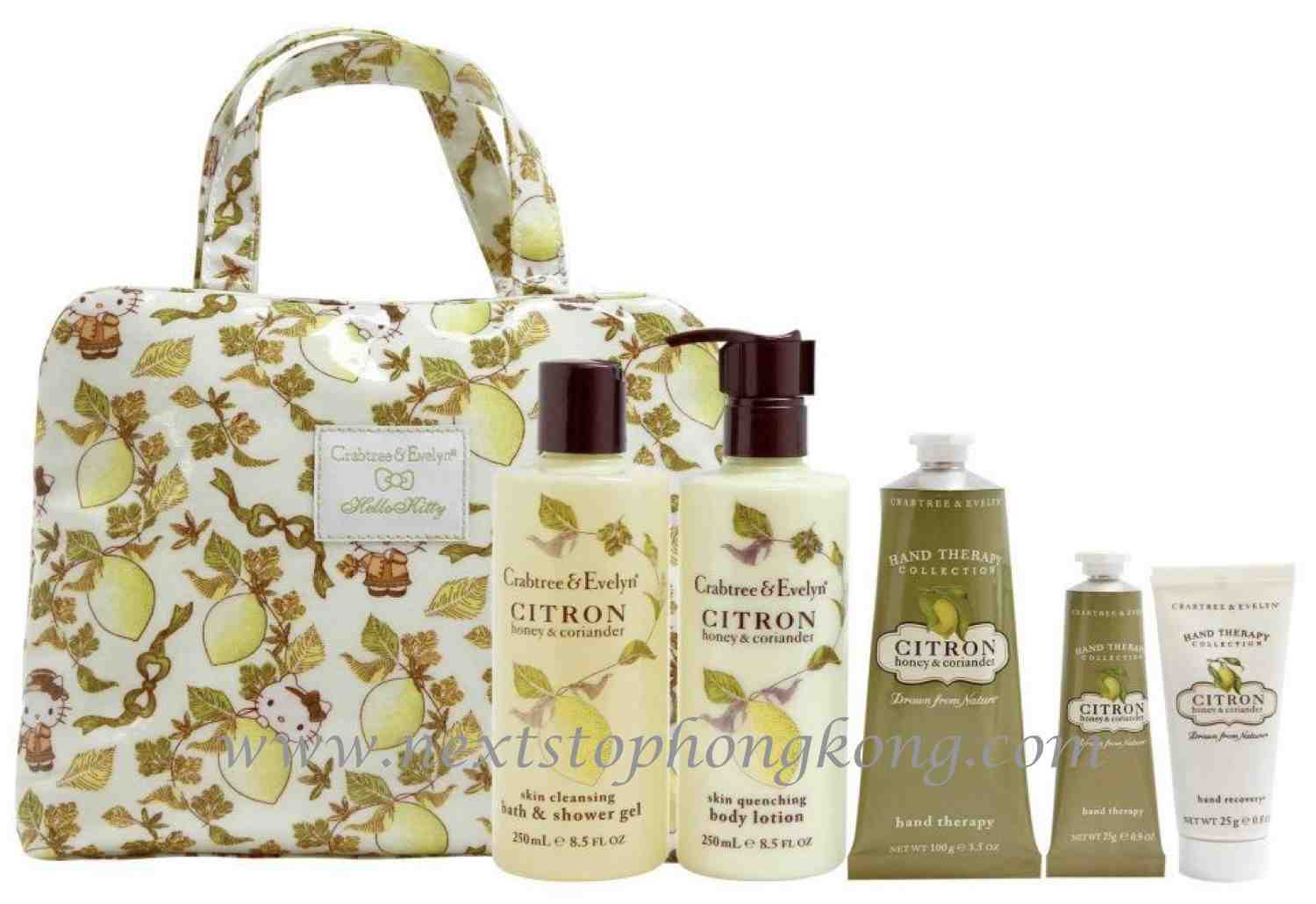 Citron X Hello Kitty Set
(The copyright of the pictures in this post belongs to Crabtree&Evelyn)
Remind you: Hong Kong people are crazy for Hello Kitty too. If you have interests to buy one set, be sure to purchase as soon as possible.
You also can find this promotion from www.followkitty.com.