There are many things one can do in Hong Kong, but taking a ride on an original and authentic Chinese junk is not only an impressive way to enjoy and discover Hong Kong's Victoria Harbor, but also a memorable experience which will last for a lifetime.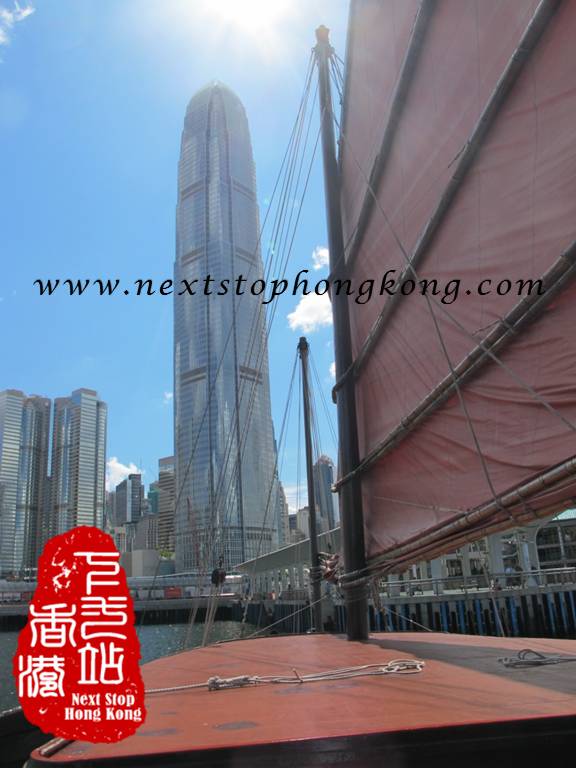 The Duk Ling is one of the few remaining and still operating traditional junks in Hong Kong. The Hong Kong Tourism Board uses this iconic junk not only as their symbol and advertising, but also as an attraction for tourists from all over the world.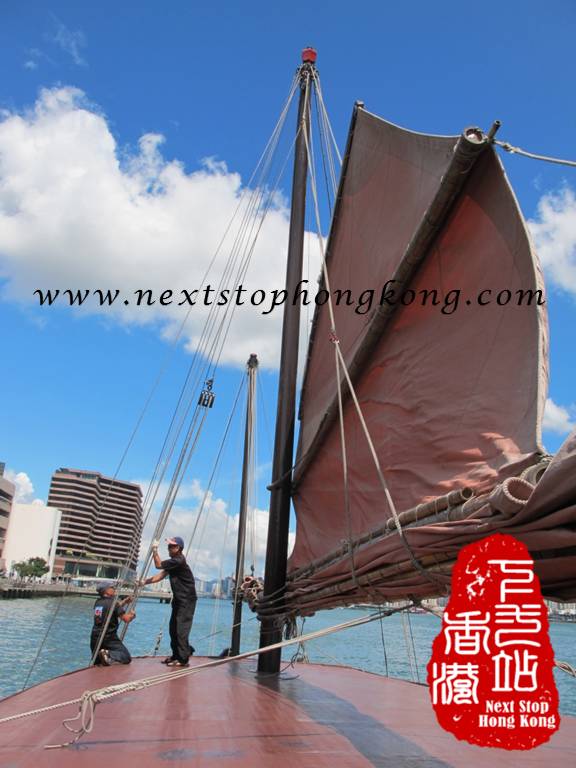 Taking the Duk Ling will transfer you back in time of Taipans and opium traders. For hundreds of years, these typical Chinese boats have been used by Chinese fishermen to cross the Victoria harbor. Standing on deck and feeling the warm breeze, one can imagine how Hong Kong and life was 100 years ago. If you have seen or read the classic movies and novels such as Jules Verne's "Around the world in 80 days" or James Clavell's "Taipan" you know what I mean. Btw…did you know that the Duk Ling has been featured not only in these two movies, but in several other films, teleplays and TV shows.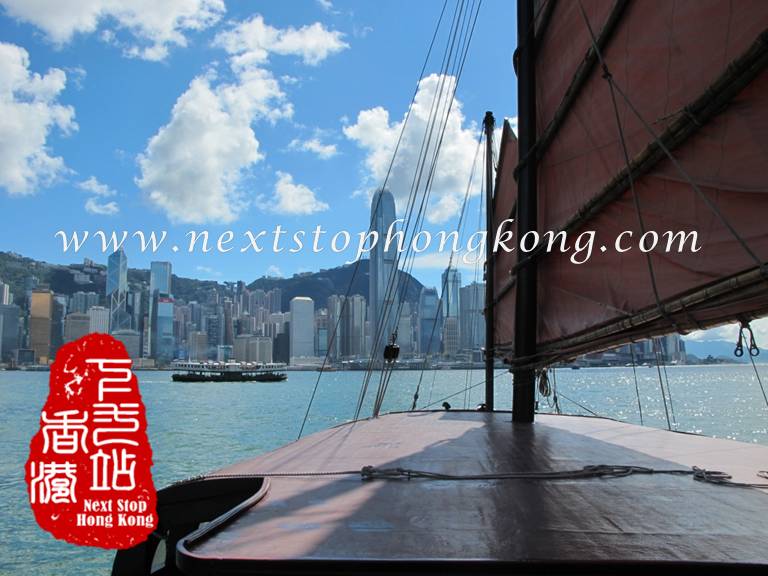 The authentic junk Duk Ling can carry up to 36 passengers. May be you wonder what the Cantonese name Duk Ling refers to: it means literally "Clever Duck". In the 1980s, the Duk Ling was restored after 25 years of "normal" operations and serves nowadays as tourist attraction. The traditional junk is also available for private (wedding, birthday and/or party), corporate and commercial hire.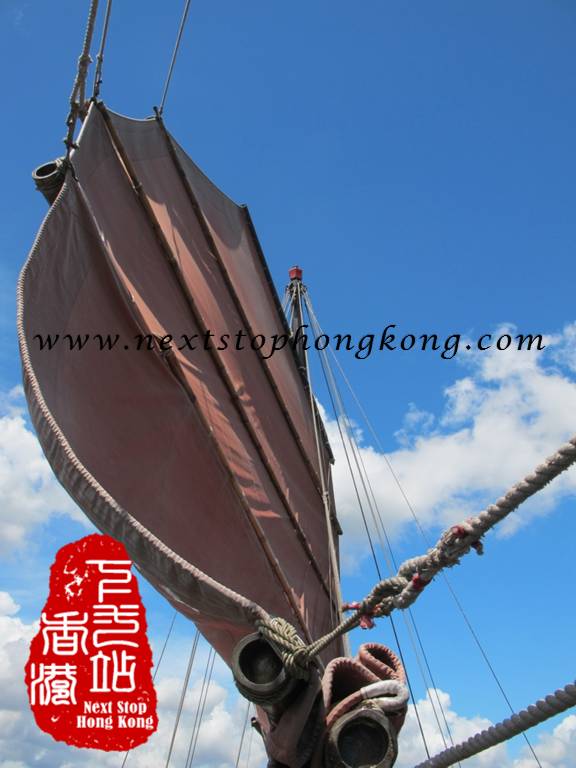 Ticket Prices:
The Hong Kong Tourism Board charges a fee of HK$100 for the 1-hour junk ride. No discounts available. It's a pity that the Hong Kong Tourism Board raised the ticket prices for the junk ride from HK$50 to HK$100, but I guess maintenance of the Duk Ling gets more expensive in recent years.
How to take the Duk Ling:
Visit the Hong Kong Tourism Board in TST (next to the Star Ferry Terminal) and make sure you take your passport with you. The special fare of HK$100 is only available to tourists and you need to register and purchase tickets in person. If you forget your passport, you might have luck to register with a foreign driver license or ID card (but this really depends on the staff). Be sure to check their cancellation and refund policy (usually you can return your tickets and get them refunded 2 or more days prior the booked departure date) as well as the maintenance schedule of the Duk Ling (usually the Duk Ling is maintained during the month of March).
If you have further enquiries you can reach the Hong Kong Tourism Board Hotline under:
+(852) 2508 1234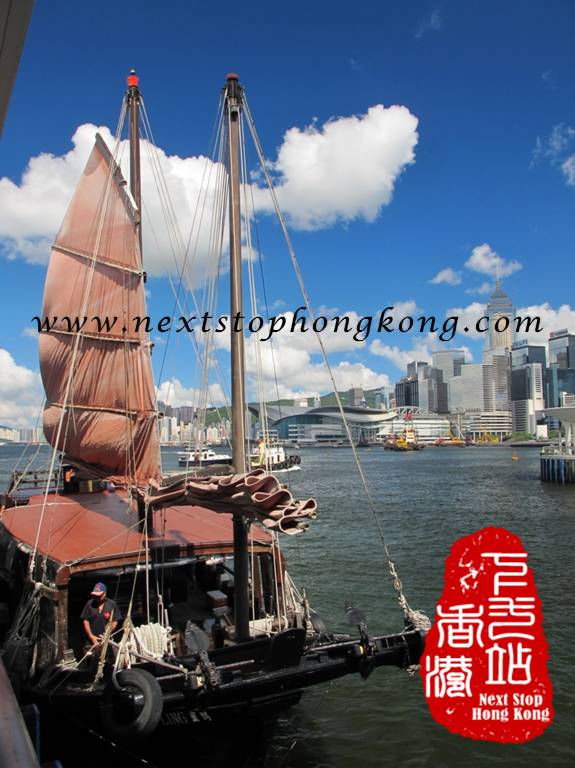 When and where does the Duk Ling depart?
There are two piers where the Duk Ling junk departs:
1. The Kowloon Public Piers (just left to the Star Ferry Pier). Usually, the Duk Ling arrives at the Kowloon Public Pier No. 3 or 4, but double-check since the Kowloon Piers are public piers and the crew of the Duk Ling needs to take the assigned pier for boarding.
Departure times are:
Thursday at 14:00 and 16:00 and
Saturday at 10:00 and 12:00 (noon).
2. The Central Pier No. 9 on Hong Kong Island
Departure times are:
Thursday at 15:00 and 17:00 and
Saturday at 11:00 and 13:00.
One last piece of advice: In order to have an enjoyable and memorable stay on board make sure to take some sun-lotion, wind-jacket and spare shirt in case the ride gets rough and your shirt gets wet. When it's windy day, be sure not to drink and eat too much before getting on board in case of vomiting.
If you have interests for other harbour tours, please refer to our article "Harbour Tours on Victoria Harbour".