Florentijn Hofman's lovely Rubber Duck finally sailed to the giant bathtub of Victoria Harbour and showed up in front of public. Today is the first day of the exhibition. The giant Rubber Duck was floating next to the Ocean Terminal Forecourt.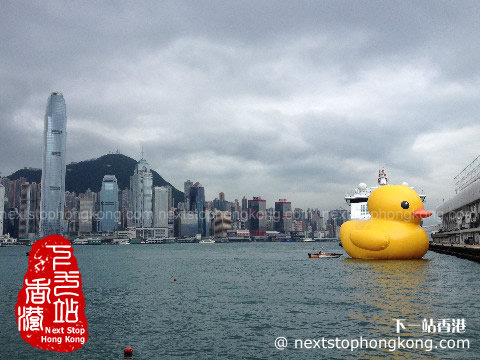 The weather today was very cloudy. But it didn't affect the mood of the crowds. Hundreds were gathering along the Harbour City Shopping Mall and Victoria Harbour to celebrate the arrival of this cute Rubber Duck.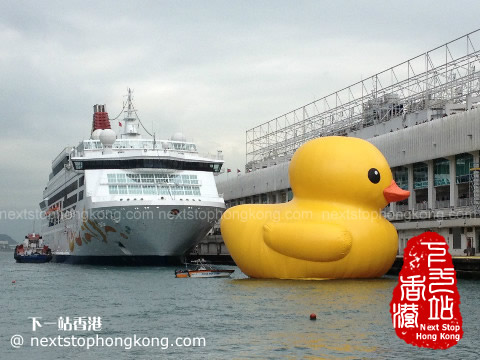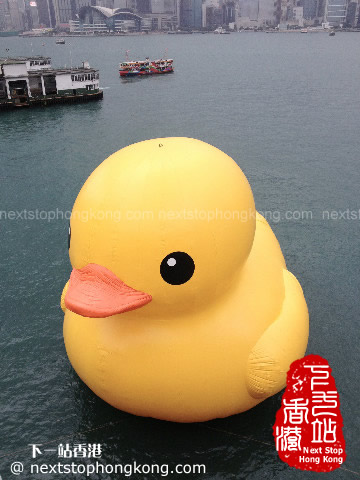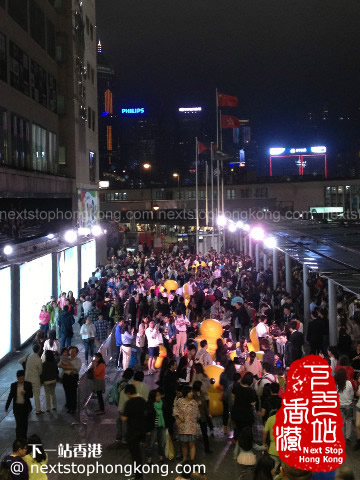 Besides the giant Rubber Duck, there were 24 small rubber ducks in front of the Harbour City. It was so crowded that you could hardly see the ducks.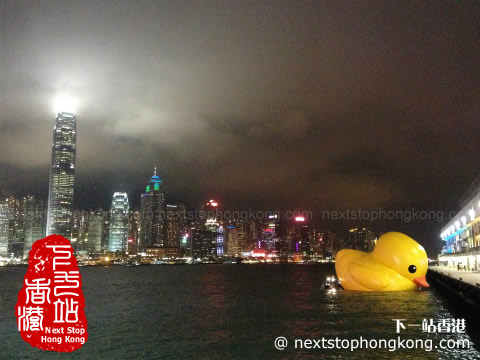 The giant Rubber Duck seems tired at night. :P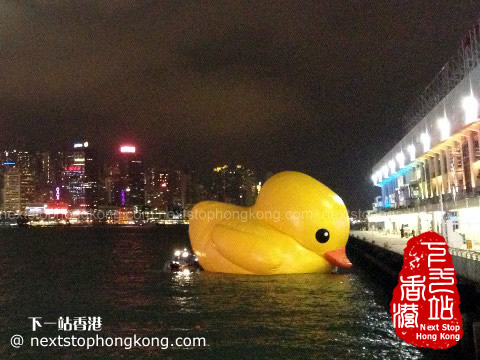 Rubber Duck Project: Spreading Joy Around the World
Date: May 2 to June 9, 2013
Location: Ocean Terminal, Harbour City – Victoria Harbour and Forecourt
"Rubber Duck" Photo Exhibition
Date: May 1 to May 26, 2013
Time: 11am-10pm daily
Location: Shop OC207, Ocean Centre, Harbour City, Tsim Sha Tsui