The Australian based iVenture Card International Ltd. is tapping into the Chinese tourism market and launched its famous iVenture cards concept now in Hong Kong. The iVenture Cards are already available in Australia (like Sydney, Melbourne or Tasmania), Singapore and South Africa.
For Hong Kong the iVenture Card Company offers a "See Hong Kong Pass". This sightseeing package includes free entry to over 15 attractions, tours and things-to-do in Hong Kong. Attractions include the free entry to the Peak Tram, DHL Hong Kong Balloon, Hong Kong Wetland Park, Hong Kong Museum of History, Star Ferry and unlimited rides on the famous open top buses from the Big Bus Tours. In addition, holders of the "See Hong Kong Pass" can enjoy a free ferry trip between Macau and Hong Kong as well as a free entry to the famous Macau Tower Observation Deck. Furthermore, the "See Hong Kong Pass" offers visitors to participate at unique experiences such as Dim Sum cooking classes, a Feng Shui Tour, a ride on the old Sampans on Aberdeen Harbor or some wine-tasting and sampling at the 8th Estate Winery. For a complete list of attractions, tours and things-to-do please click here.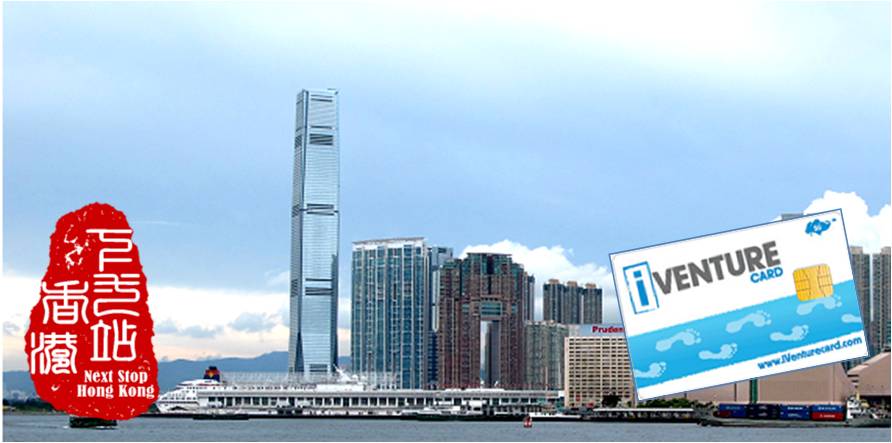 Ticket Prices
Ticket price for a One-Day-Pass is HK$ 399 for an adult and HK$ 299 for a child. The Two-Day-Pass runs at HK$ 649 for an adult and HK$ 499 for a kid and the Three-Day-Pass will cost you HK$ 899 for an adult and for a child HK$ 649.
Where can you purchase this "See Hong Kong Pass"?
There are several options if you are interested to purchase this sightseeing pass.
1. You have either the chance to purchase the "See Hong Kong Pass" directly online. This link will take you to the booking page.
2. Alternatively, you can purchase the "See Hong Kong Pass" directly at one of the Hong Kong attractions such as the Big Bus Tour company, one of the participating museums or the Turbojet Ticket counters.
The Bottomline: Is it worthwhile to purchase this "See Hong Kong Pass"? It really depends how long you stay in Hong Kong, what kind of priorities you have and which attractions you would like to see. Certainly, if you are interested in the Dim Sum cooking class and taking the ferry to Macau it will save you some money. If you are just interested to take the Star Ferry and going up the Peak with the Peak Tram it won't benefit you. Make sure you do the math and read the fine prints (e.g. the Macau Ferry ticket is just a one way ticket) and base your decisions on your needs.