iPhone 4 (white) and iPad 2 (white and black) finally launched in Hong Kong starting from today (29th, April). Apple Hong Kong online store also started from 1:00am today to sell iPad2 online. The price for iPad2 is from HK$ 3888 (16G, Wi-Fi only version) to HK$ 6488 (64G, Wi-Fi + 3G version).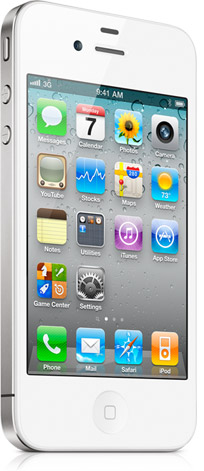 When I checked it this morning at about 10:00am, unfortunately all the iPad2 of online store has already switched to "currently unavailable"(sold out). If you are an Apple fan and eager to get it immediately, you also could try in all the electronic stores, like Apple license stores, Fortress and Broadway, ect. You can go to Hong Kong's shopping malls or the electronic street to take a look. You also can check out our profound review about "Where to Buy Apple Products in Hong Kong".
Be aware that Hong Kong people are crazy for Apple products and there were people queued up outside the shopping malls from last night in order to get a number for purchasing. Since it is not clear whether the stock of iPhone 4 and iPad 2 will last, perhaps you should try your luck as early as possible. But be prepared to be waiting in line for over 3-6 hours. Don't forget your water bottle. It's quite humid and hot here in Hong Kong.
Update: on 4:00pm in some electronic stores, iPad2 16G (black and white, Wi-Fi+3G) and 32G (white, Wi-Fi+3G) have been out of stock.