This March from 23rd to 25th, the Sevens Rugby match will attract rugby fans around world and become the world's biggest party for them.
Hong Kong Sevens can be tracked back to 1976. After all these years, it has become an international event and attracts the top rugby teams from all the nations. Crazy rugby fans will completely pack the 40000 seats of Hong Kong Stadium. This year's match is sponsored by Cathay Pacific Airways and HSBC and teams from Africa, the Americas, Europe, the Pacific Islands and Asia will compete in Hong Kong in three exhilarating days and battle for their glory and dream.
Have you ever watched a match of football? Have you ever experienced the atmosphere around the field of stadium? Trust us, the Hong Kong Sevens is much more exciting. All the fans dress up, face painted colorful. Pretty girls wear bikini, cheering for the team they support. It is much more than a match. It's more like a great party and carnival.
Where to buy tickets?
Usually, Hong Kong Sevens tickets will first be assigned to all the Hong Kong Rugby Football Union member clubs and HKRFU stakeholders. The rest of tickets will be sold out fast at the beginning of the year. You can purchase the ticket online through Cityline. Price for 3-day adult event is HK$ 1500 this year.
Insider Tips: If you cannot get a ticket, don't be regret and disappointed. You can either consider to the Sevens Village near the Hong Kong Stadium. It is only a street away from the Hong Kong Stadium where you can enjoy the match with other rugby fans. Another option is to look for a bar or pub in Causeway Bay and watch the live game on TV with other fans. Every year during the period of rugby match, Lan Kwai Fong streets will be decorated with the rugby jersey of different teams and you also can purchase some souvenirs such as towel, key chain and T-shirt.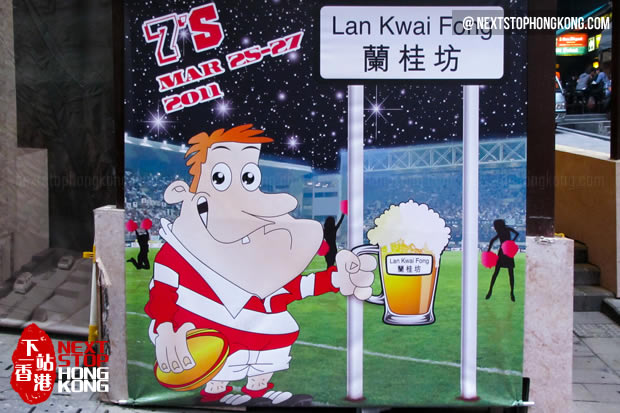 Hong Kong Sevens in Lan Kwai Fong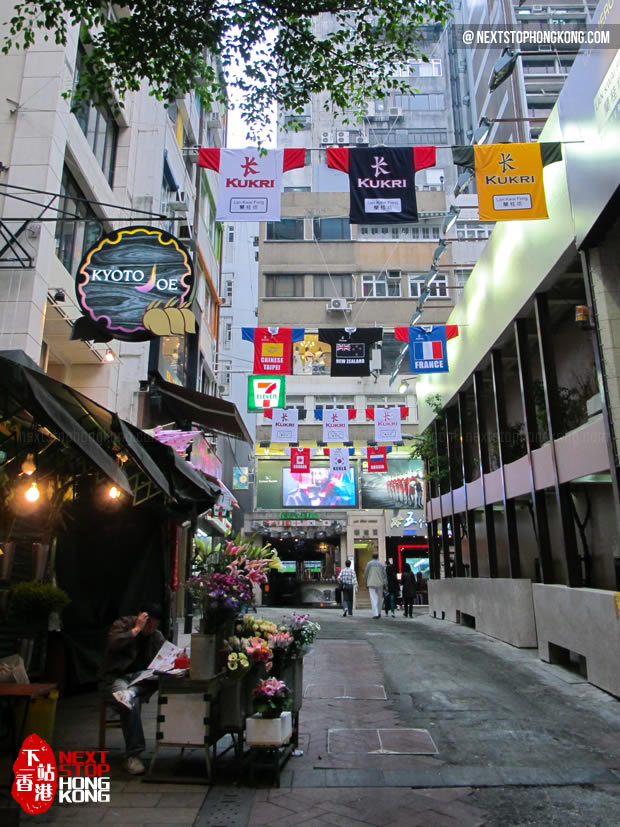 Rugby Jersey Haning Up in Lan Kwai Fong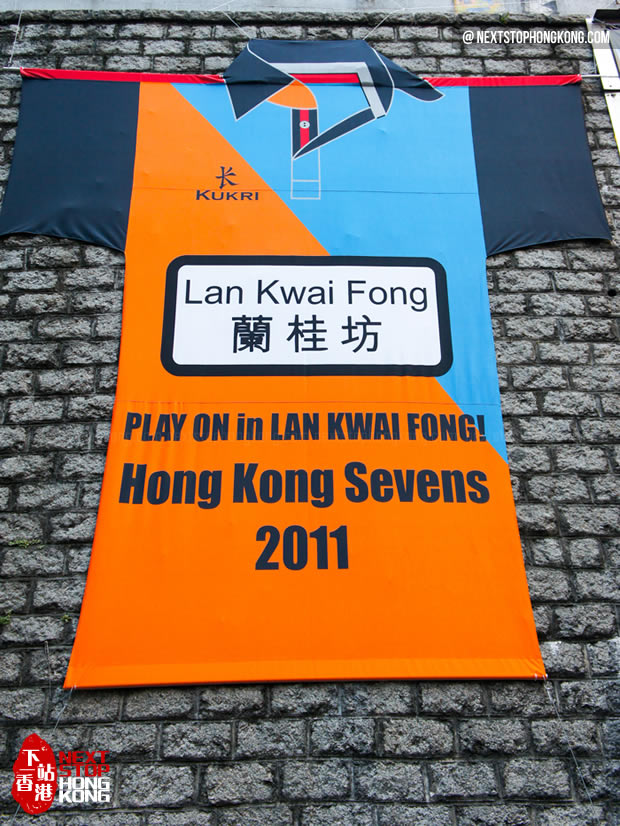 Hong Kong Sevens in Lan Kwai Fong