What is this lovely place? Is this a little park or a theme restaurant? I am afraid you all guess wrong. Will you believe if I tell you this is a wedding hall for arranging a wedding inside? Too cute to believe? Having a hard time finding a romantic, unforgettable, special and unique location for a wedding? Getting married in a hot-air-balloon is impossible to do with 50 guests or a wedding banquet at McDonalds is not stylish enough for you or what you have imagined for this special day? You are ready to get married, but still want to have a piece of you childhood memories. Then you should have a look and check-out the special wedding service from Snoopy's World located at the New Town Plaza Shopping Mall in Sha Tin. Inviting Snoopy and his friends might be a good and fun idea.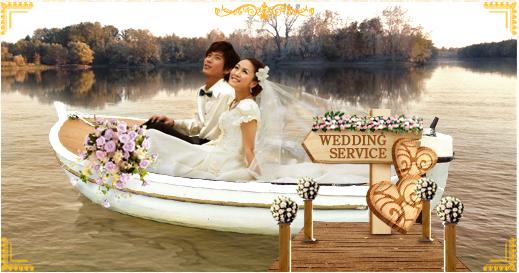 Snoopy's World is a small theme park located in Sha Tin (please read our relate article about Snoopy's World). In late 2011, Snoopy's World introduced a new wedding service which is not only an option for all the Snoopy, Peanuts and Charlie Brown fans out there. The Snoopy's World wedding service can be booked by everyone who gets married and is a unique option if you would like to get married in an exclusive and unique environment. The ceremony will take place in Snoopy's World Community Hall which can fit a maximum of 50 guests. The interior is held completely in a white-cream colored tone and Snoopy, Woodstock, Charlie Brown, Lucy and everyone else of the famous Peanuts characters will be there to assure that the wedding day will be not only of the happiest day of your life, but also one full of memories.
Booking a wedding package at Snoopy's World Community Hall currently starts at HK$ 2,800 and the maximum of guests are 50. There are two time slots for the wedding ceremony. One is in the late morning/noon time (10:00am – 1:00pm) and the other one in the afternoon (3:00pm – 6:00pm). In case you are really interested to get married at Snoopy's World make sure to apply at least 3 months prior to the intended date of use of the wedding venue. By booking the Snoopy's World wedding service you are entitled to get some additional discounts at jewelry stores (e.g. Chow Sang Sang, Chow Tai Fook, Emphasis and Orbis) and restaurants at the New Town Plaza in Sha Tin such as the restaurants Bene Italian, MR. STEAK and Maxim Palace which have special wedding banquets and promotions especially for the Snoopy's World wedding reception.
How to Get to Snoopy's World:
Snoopy's World is located at Level 3, New Town Plaza I, Sha Tin, New Territories, Hong Kong
We also have other articles about Snoopy and his friends you may be interested to take a look : "Charlie Brown Café – Theme Restaurant in Hong Kong".
(Note:The copyright of the pictures in this article belongs to Sun Hung Kai Properties Limited.)