We offer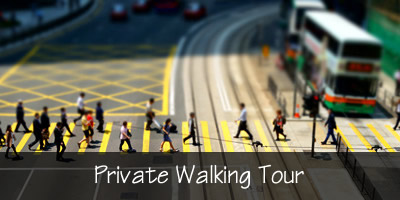 NextStopHongKong Private Walking Tour
(hereafter referred to as "Private Walking Tour")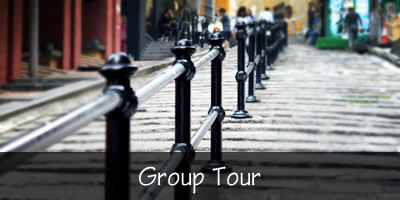 NextStopHongKong Group Tour
(hereafter referred to as "Group Tour").
If you would like to have a pickup service and more relaxed and flexible tour to your own interests, the Private Walking Tour may be more suitable for you.
If you travel Hong Kong alone and don't mind to have a tour shared with other guests (2 – 6 persons per group), then Group Tour may be your budget option.
In both tour types we guarantee that you will experience Hong Kong as a real local and get to know the interesting inside scoop about Hong Kong.
The major differences between Private Walking Tour and Group Tour are the flexibility and customization in terms of group size, pickup service, meeting time, language etc..
Check out more information of the tours and choose the one that suits you the best.
Private Walking Tour
1-6 Persons (private)
Flexible Itinerary (your desires)
4, 6, 8-hour Day Tour or 4-hour Night Tour
Pickup Service
Flexible Meeting Locations (you choose)
Flexible Starting Time (you decide)
Private Walking Tour
(All listed prices are in Hong Kong Dollar per group)
NO. of Persons
Per Group
4 Hours
(Day Tour)
6 Hours
(Day Tour)
8 Hours
(Day Tour)
4 Hours
(Night Tour)

1 Person

HKD 1500

HKD 2100

HKD 2700

HKD 1800

2 Person

HKD 1900

HKD 2500

HKD 3100

HKD 2200

3 Person

HKD 2300

HKD 3000

HKD 3700

HKD 2600

4 Person

HKD 2700

HKD 3500

HKD 4300

HKD 3000

5 Person

HKD 3100

HKD 3900

HKD 4800

HKD 3400

6 Person

HKD 3500

HKD 4300

HKD 5400

HKD 3800
★ The "Tour Fees of Private  Walking Tour" is the charge Per Group (NOT per person);
★ The fees are only the fees for our tour guide service;
★ Child under 12-year old (on the tour day) is Free of Charge ;
★ The following fees that tourists spend (if applicable) are NOT covered:
 • The cost of any transportation such as Taxi, Bus, Mini Bus, Ferry, Tram, MTR, Airport Express, etc.;
 • Drinks/Snack/Meals/Souvenirs/Shopping etc.;
 • Entrance fees (where applicable) into museums, parks, some attractions etc.;
Note: Hong Kong's public transportation is very convenient and economic. Normally HKD 50-100 will be sufficient for the expense on public transportation per day for our Hong Kong Private Walking Tour (Except Airport Express for HKD 115 Same-day Return ticket which is the most efficient way for those stop-over tourists travelling to downtown).
★ In order to finish the booking, a deposit of HKD 1000 per tour (per group) is required. We will send you an invoice through PayPal that can be securely paid by either credit cards or PayPal account balance;
★ The Paypal invoice is valid for 5 days. If the invoice is not settled before expiring, we will release the reserved time slot to other customers;
★ We will settle up the rest of payment in cash (in Hong Kong Dollar only) after each tour;
★ The tour guides will take care of their own spend on transportation and food if applicable;
★ Our Night Tour starts from 5pm – 6pm in the evening;
Group Tour
| Tour Duration | Group Size | Tour Fees |
| --- | --- | --- |
| 4 Hours | 2 – 6 person per group | HKD 800 per person |
★ The fees are only the fees for our tour guide service;
★ The following fees that tourists spend (if applicable) are NOT covered:
 • The cost of any transportation such as Taxi, Bus, Mini Bus, Ferry, Tram, MTR, Airport Express, etc.;
 • Drinks/Snack/Meals/Souvenirs/Shopping etc.;
 • Entrance fees (where applicable) into museums, parks, some attractions etc.;
Note: Hong Kong's public transportation is very convenient and economic. Normally HKD 50-100 will be sufficient for the expense on public transportation per day for our Hong Kong Private Walking Tour (Except Airport Express for HKD 100 round trip which is the most efficient way for those stop-over tourists travelling to downtown).
★ In order to finish the booking, a full payment of HKD 800 per person is required. We will send you an invoice through PayPal that can be securely paid by either credit cards or PayPal account balance;
★ The Paypal invoice is valid for 5 days. If the payment is not finished before expiring, we will release the reserved time slot to other customers;
★ We will meet you at the designated location and detailed meeting location will be sent to you by email;
★ The tour guides will take care of their own spend on transportation and food if applicable;