Hong Kong International Airport and Ngong Ping 360 teaming up for a promotion. From now until July 31st, 2011 guests can purchase the "Sky Ride & Game Pass". This best deal combo includes one round trip cable car ticket for the Ngong Ping 360 Cable Car on a Standard Cabin, one 4D-Movie ticket at the 4D-Extreme Screen at the Skyplaza Terminal 2 at the Airport, one selected meal sets at the Skyplaza Terminal 2 (at the Airport) and last but not least a HK$ 60 coupon for shopping at selected outlets at the Skyplaza Terminal 2.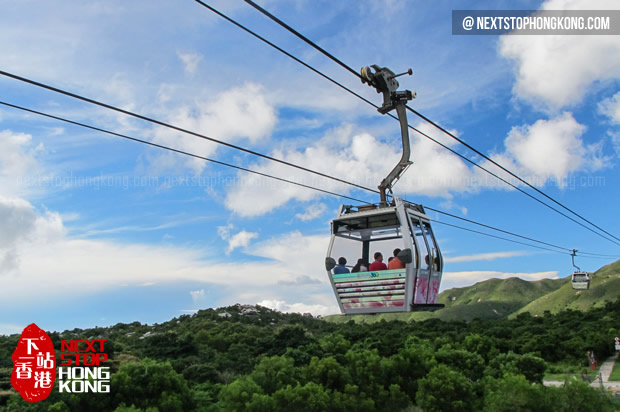 Tickets sell for HK$ 169 for adults and HK$ 120 for children (age 3-11).
Where to buy? The ticket combo can be purchased at the Ngong Ping Cable Car Terminus, at the 4D-Extreme Screen at the Skyplaza Terminal 2 (Hong Kong Airport) or at selected MTR stations (Hong Kong station, Causeway Bay Station, Tsim Sha Tsui station, Kowloon Tong station, Hung Hom station, Mong Kok East station, Tuen Mun station and Tin Shui Wan station).Remind you that this ticket combo is only one-week valid from the day of purchase.
The Bottomline:
Is it worthwhile to buy? If you arrive in Hong Kong by plane and/or you are in transit, you should take a closer look at this combo. Considering that the round-trip in a standard cabin of the cable car already costs HK$ 115, the combo has a certain appealing factor and is actually valued at HK$ 280. In addition, the combo is "flexible", offering certain upgrade options. For HK$ 50 you can upgrade to a crystal cabin. If you would like to enjoy a 3D movie instead of the 4D movie you can upgrade for HK$ 40 and if you would like to upgrade your meal to a Sirloin Steak combo you can add another HK$ 38.
If you need more information about Ngong Ping 360 Cable Car, you could have a look of the following website:
Ngong Ping 360 Cable Car and Big Buddha