The long anticipated opening of Thrill Mountain is finally over. Fans of Ocean Park and adrenaline junkies have been waiting for a long time for the opening of the latest attraction of Ocean Park. On December 9th, 2011 Thrill Mountain opens its gates to the public and features five new rides as well as eight game booths and food outlets. Roller coaster fans will love the new thrills, feeling the adrenalin pumping through their veins as well as the scream of joys when the roller coaster plunges down.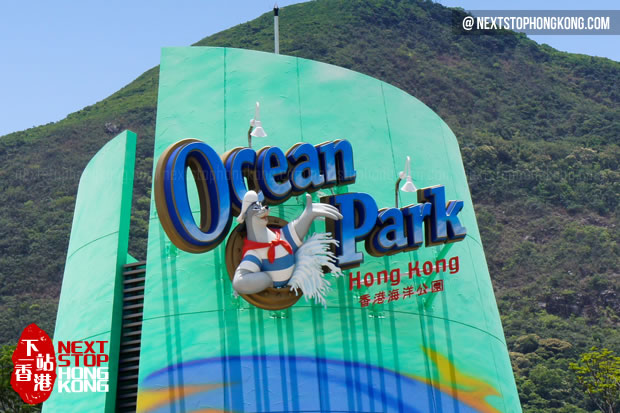 The latest and fastest roller coaster is called "Hair Raiser". The name is program, because the "Hair Raiser" roller coaster is literally floorless and will let your hair rise. Be it because of joy or because of the floorless design will make you scary. This roller coaster reaches a maximum of 4G and roller coaster fans can enjoy a fast, wild and exciting ride with 88 km/h. Believe us, you won't have much time to enjoy the beautiful views high above the South China Sea when you loop, plunge and hurtle in this latest attraction. But judge for yourself and enjoy the YouTube video:
The "Whirly Bird" ride is inspired by vintage airplanes. You are able to soar through the skies with this classic ride. The "Whirly Bird" takes you to 30 meters in the air and with a sensitive joystick you are able to adjust the airfoils as you fly.
If you are more down to earth and you like to enjoy riding a car rather than a plane than "Bumper Blaster" is made for you. The classic bumper car ride is fun for everyone. Swerve the car from corner to corner and be thrilled by the bumps and jolts of the ride. Taking your friends along will definitely double the fun.
"Rev Booster" will whirl you around. The "Rev Booster" spins and whirls around in a cycle and while you can enjoy some foot-tapping and great music this ride will take you to three sensational levels of orbital motion.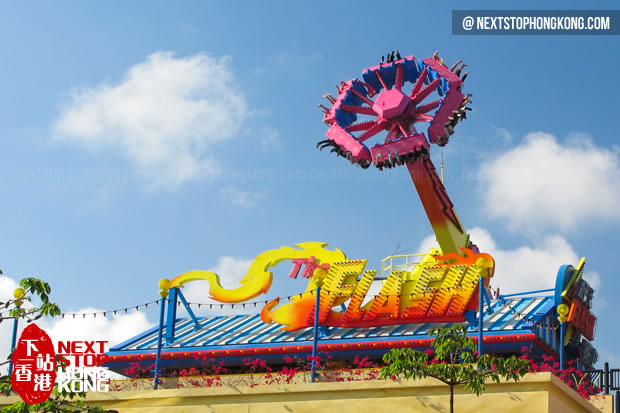 Don't miss "The Flash". This ride is one-of-a-kind. Make sure to take all your small coins, keys and cellphones out of your pockets, because "The Flash" will take you to 22 meters in the air before you experience being swung upside down and a full circle. "The Flash" will let you feel the intense pressure of 3.9Gs! This ride will truly make your hair stand up.
Don't miss out on the latest adventures at Ocean Park's latest high octane zone Thrill Mountain. There is action-packed fun for everyone. For more information about the Ocean Park, Opening Hours and Ticket Prices please refer to our Ocean Park article.