Hong Kong is a place with unique fusion of Western and Eastern culture offering much more than just the Peak, Lantau Island and Victoria Harbour.
She has so many secrets and stories that worths days and months to explore.
Our goal is very simple – to show you a real Hong Kong, a fascinating side of Hong Kong that people ignore, a city with not only famous attractions but also her own stories and secrets, and of course to deliver a fun and happy tour that makes your every moment memorable.
Are you interested in some secrets that your guidebook won't include ? How about delve under the surface and walk the back alleys yourself ?
Or try some real delicious local delicacies that have won the heart of Hong Kong locals ?
We will take good care of you as friend and we hope everyone can enjoy every moment of the tour with us !
It's YOUR DAY and all you need to do is to enjoy the time !
Not Sure Whether Private Tour is Suitable for You ?
We have two tour options :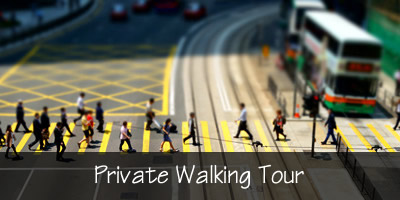 NextStopHongKong Private Walking Tour
(hereafter referred to as "Private Walking Tour")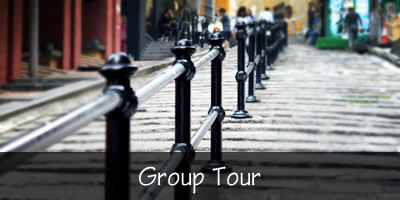 NextStopHongKong Group Tour
(hereafter referred to as "Group Tour").
In both tour options we guarantee that you will experience Hong Kong as a real local and get to know the interesting inside scoop about Hong Kong.
The major differences between Private Walking Tour and Group Tour are the flexibility and custimization in terms of group size, pickup service, meeting time, language etc..
Check out more information of the tours and choose the one that suits you the best.
Private Walking Tour
We do things a little different in the Private Walking Tour.
Private Walking Tour offers Customization and Flexibility that can suit everyone's interest and taste.
So, Stop-Over Sightseeing, Culture, Night Views, Photography, Foodie, Shopping or a combination of all, we will customize the tour for you once you share us your desires.
We hope people see Hong Kong as a city coupled with both attractions and off-the-beaten path.
Combined "Walking" and "Travelling on Public Transportation", such as Star Ferry, Tram, Bus and Subway, you can feel the everyday's life of Hong Kong yourself.
Private Walking Tour Details
Let's Share You A Different Hong Kong
that Tourists May Not Know
Group Tour
For those single travellers,  we also have arranged a NextStopHongKong Group Tour.
Unlike Private Walking Tour, it's less flexible. However you still have chances to experience the best of Hong Kong as a true local with us within the limited time.
If you are interested in Hong Kong's culture such as open street markets, temples, local delicacies, if you travel Hong Kong alone and don't mind to have a tour with other guests (2-6 persons per group), then NextStopHongKong Group Tour may be your budget option.
Note: If you would like to have a pickup service and more customized and flexible tour to your own interests, the NextStopHongKong Private Walking Tour may be more suitable for you.
Wanna know more about the tour
Share us what your interests are