Lan Kwai Fong of Hong Kong is famous for the collection of lots of restaurants and bars, which is popular among middle class people, foreigners and tourists and becomes one of the sightseeing attractions in Hong Kong. Especially after midnight, it will turn out to be very lively and crowded. Although the bars, pubs and streets are narrow (a common problem in Hong Kong), it cannot stop people from coming here to enjoy some enthusiasms. In recent years, some restaurants in Lan Kwai Fong have begun to provide non-alcoholic drinks such as coffee shops, cafes, etc., to meet the different needs of customers.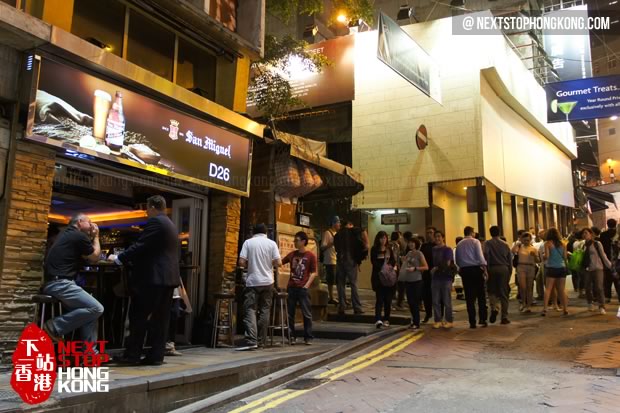 This summer (July 9 to 10), Lan Kwai Fong will have the 8th Beer Festival 2011. More than 70 bars and restaurants participate in this activity and will prepare a large number of food and beer from around the world. During the event there will be over 80 musical and dance performances, interactive competitions and games. Here you will spend a pleasant time. If you are a fan of beer and the Party, do not miss this opportunity!
For more information on Lan Kwai Fong and the event information can be found here.