From June 3rd, 2011 till the July 24th, 2011 Hong Kong showcases seven theatrical genres of Chinese traditional theatres. For all of you who are in Hong Kong and are interested in traditional performing arts this festival should be on your list. You will have a once of a lifetime opportunity to experience different styles of Chinese Operas performed by famous artists and groups from Hong Kong as well as from Mainland China. Shows include typical Cantonese Opera, Peking Opera, Kunqu Opera, Qi Opera (from Hunan), Chiu Chow Opera as well as Gaojia Opera. For most of the shows Chinese and English subtitles are provided. But don't worry so much about the subtitles. Even if you don't have a chance to understand the complete opera you should not miss out on this event. Experiencing a typical Cantonese Opera is quite unique and you have a chance to get in touch with locals quite easy.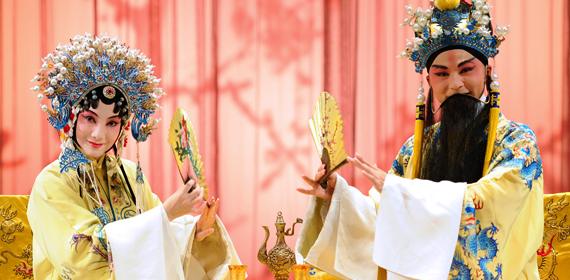 (The copyright of the pictures in this post belongs to Hong Kong Leisure and Cultural Services Department.)
Ticket prices (as well as the venue) vary from HK$100 to HK$ 450 depending which show you would like to see. Tickets can be purchased directly at the venue or on line through URBTIX. We at Next Stop Hong Kong highly recommend purchasing your tickets online since many of the operas are really highlights and might be sold out very quickly. This link will take you directly to the official URBTIX website. For more details about the festival, please check here .