Hong Kong recently is full of cuteness. Not only the popular "Donguri Republic" shop openend its first overseas store in Harbour City on the 21st of June, but also the Disney Pixar's Monsters University Exhibition started at Time Square Hong Kong on the same day.
After the great success of movie "Monster Inc.", the sequel "Monsters University" will be released this July. In order to promote the new movie, from the 21th of June till the 17th of July, you can visit the Monsters University Exhibition in Time Square. The exhibition is divided into two parts: at Open Piazza (outdoor) and at Atrium (indoor).
This article is talking about the exhibition at Open Pizza. If you would like to know more about the exhibition at Atrium, you can check here: Come and Enroll in the Monsters University at Time Square – Part 2: Atrium.
If you have watched the official trailer, you must have recognized this yellow guy who is trying to not be late on the first day of school.
Do you want to join the Art club?
Or sign up to the scare game?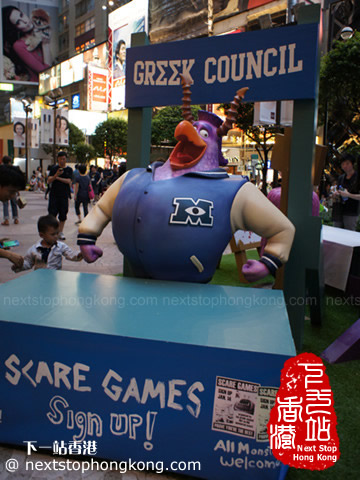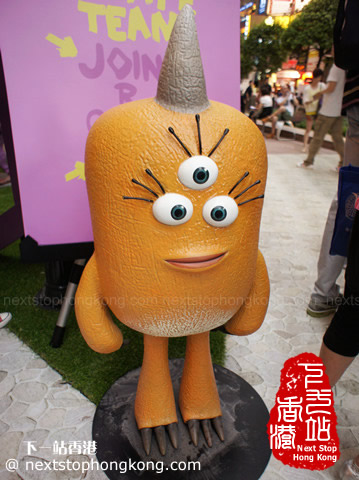 A new character in the new movie.
There is a fountain in front of the School of Scaring.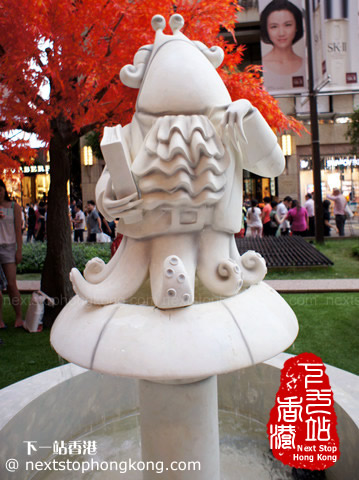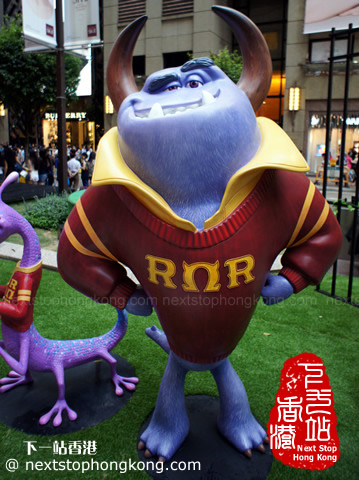 Here are Terry and Terri Perry.
And a familiar face: Randy Boggs
He is exciting to be a freshman with his tooth braces.
James P. Sullivan (Sully)  is the most popular photo shooting background here.
This exhibition at Open Piazza will be operated 10:00am – 10:00pm from the 21st of June till the 16th of July at Time Square Hong Kong. If you love the movie and you are a fan of Pixar or Disney, don't miss the chance!