Earth Hour 2012 is only one week away. Next Saturday, 31st March 2012 at 8:30pm (local time), Hong Kong will participate the worldwide "Lights Off" event. This annual global event of WWF can be tracked back to Saturday 31st March 2007 from Sydney. Nowadays it has become an activity arousing attentions of the whole world. Last year, 5251 cities from 135 countries switched off their lights at their own 8:30pm. Hong Kong started to join this event in 2009 and last year Hong Kong businesses, government buildings, all universities, over 150 schools as well as volunteered individuals switched off their lights at the same time, which creating a very unique view in Hong Kong (please refer to our article: Earth Hour 2011 – "Light Out" in Hong Kong).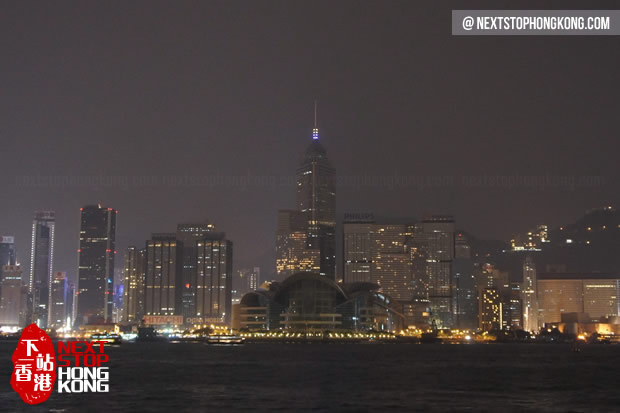 Victoria Harbor is famous for its splendid night views and charming Symphony of Light show. However, on the Earth Hour night, Symphony of Light show will be suspended and all the buildings will get dark together including those advertising boards for 60 minutes. This will be the only night of a year that you can see a sleeping Victoria Harbor and appreciate the stars from the sky over the harbor. It is also a great opportunity for the astronomy fans, photographers as well as videographers. In 2010, the astronomy fans unpacked and set up their telescopes along the Avenue of Star and allowed the visitors use for free.
Insider Tips: This event attracts countless visitors to Victoria Harbor. Thus if you would like to experience the moment that the skyscrapers switch light together, we suggest you to be there at least one hour earlier.
Besides, people can make online donation to WWF to show your support to this global event. For HK$ 600 donation, a Sun Jar or a Philips LED bulb will be a free gift for you along with 1-year WWF membership. For HK$ 300 donation, an umbrella is a free gift. For HK$ 60 donation, you will get a Micro Screen Cleaner for free.
For more details of donation to WWF, please refer to the link.