Last night an evening memorial "concert" for the famous actor and singer Leslie Cheung (Cheung Kwok-Wing) was held at the Hong Kong cultural center in Victoria Harbor. If you are not a big Asian/Hong Kong movie fan or Canto-pop listener you might wonder who Leslie Cheung was. Leslie Cheung was considered as one of the (!) founding fathers of Canto-pop and acted in many highly acclaimed Hong Kong movies. Similar to the western world, you could think of him as the "Elvis" of Hong Kong and in a matter of fact his popularity as being a superstar was reflected in the event hosted last night.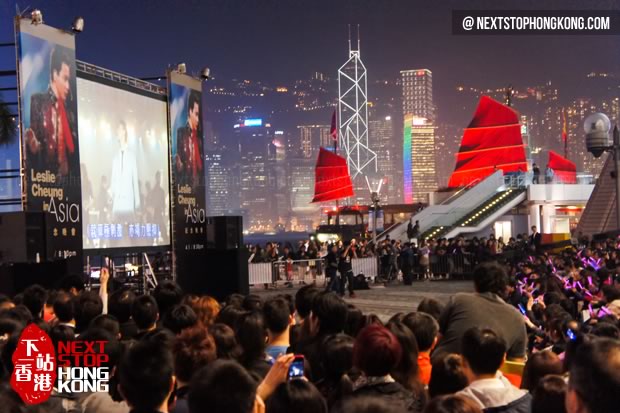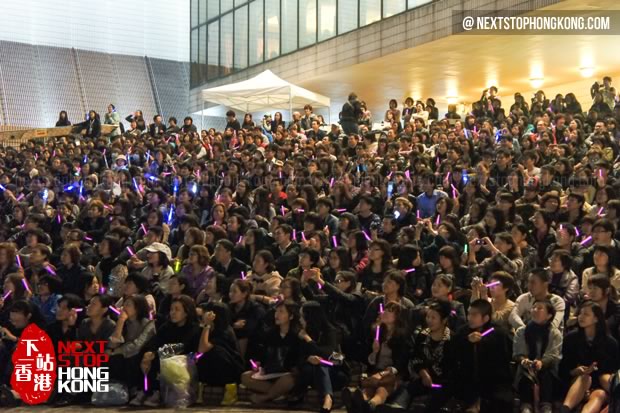 Leslie Cheung committed suicide on April 1st, 2003. Since this news was so unexpected, many people and fans were shocked to hear this and thought about an April fools message back then. Although, he left a suicide note stating that he's suffering from depression, reasons for his jump from the 24th floor of the Mandarin Oriental Hotel in Central still remain a little bit unclear.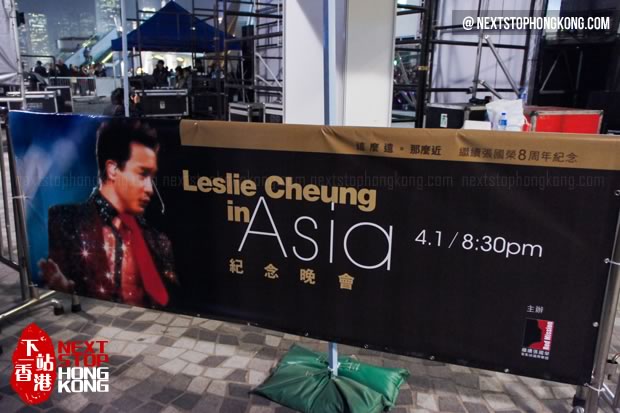 For the first half of his career, Cheung denied his homosexual/bi-sexual orientation. But in later years (somewhere around the 1990s), Leslie Cheung became one of the few actors who dared to take and play gay characters in movies.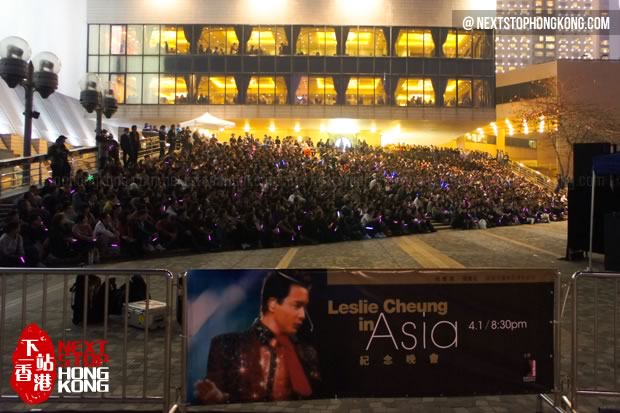 His death shocked not only the fan community, but the whole entertainment industry worldwide. Known as one of the most popular performers in Asia, Hong Kong commemorated his achievements last night with several big movie posters along the Avenue of Stars and a big tribute music video concert with his best songs in front of the Hong Kong Cultural Center.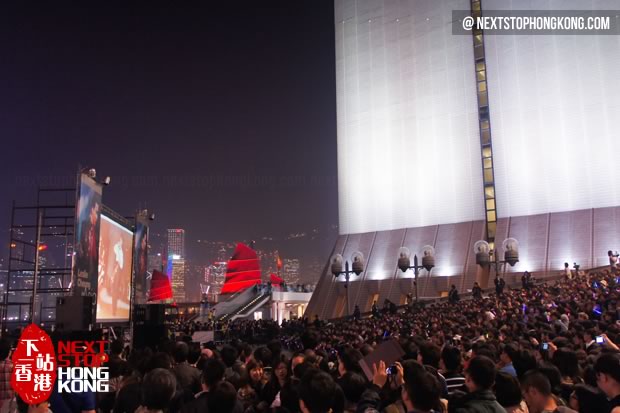 For all of you, who haven't seen any movies or didn't listen to any Canto-pop music before, try to have a look at some of his work (one of his most famous movies is "Farewell my Concubine).
Below I embedded the Cantonese news version… so can get a sense how famous he was.