As one of the must-see attractions in Hong Kong, horse racing is something that you should never miss. Good news for all of you travelling in Hong Kong around mid of March, on 18th of March in Sha Tin Racecourse, Hong Kong Derby will be held here and top rated four-year-olds horses will fight for the glory.
The first Hong Kong Derby can be traced back to 1873 and it was a one-and-a-half mile of horse racing for three-year-old horses. Named after Earl of Derby since he won the toss for choosing the name for this special race, nowadays it has been regarded as the most exciting and worthwhile to see racing in Hong Kong. From 1981, Derby race changed the regulation and only allowed four-year old horses in the race.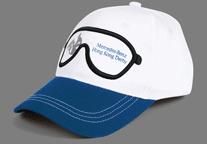 The year Hong Kong Derby is sponsored by Mercedes-Benz and all racegoers will receive a as a free door gift before Race 5 while stocks last.
Besides, there will be an exhibition of Benz cars and if you leave your personal information, you will receive a free 1-day test-drive in a Smart.
Hong Kong Jockey Club also prepares lots of souvenirs to highlight this 135th Mercedes-Benz Hong Kong Derby, such as T-shirt, long-sleeved jacket, leather belt, wallet, glass as well as thermal bottle, mug and glass.
The admission fee of horse racing is HK$ 10. You can refer to our article "Hong Kong Horse Racing" to find out the details of Sha Tin Racecourse.
(Note: The copyright of all the pictures of this post belongs to Hong Kong Jockey Club)