Now it is official: Today Hong Kong loses parts of its iconic sight-seeing attraction. The Star Ferry Company decided to cancel its Star Ferry services from Hung Hom to Central as well as from Hung Hom to Wanchai effective from tomorrow April 1st, 2011.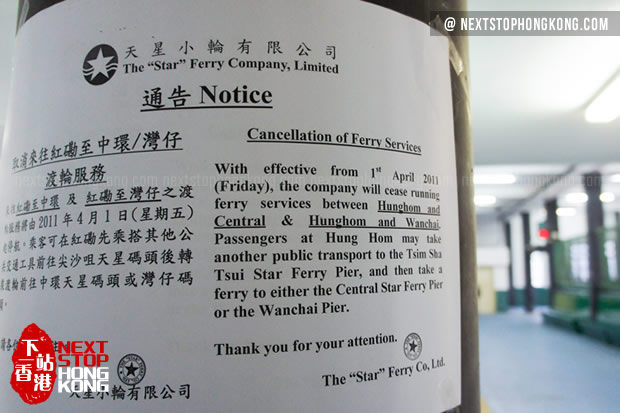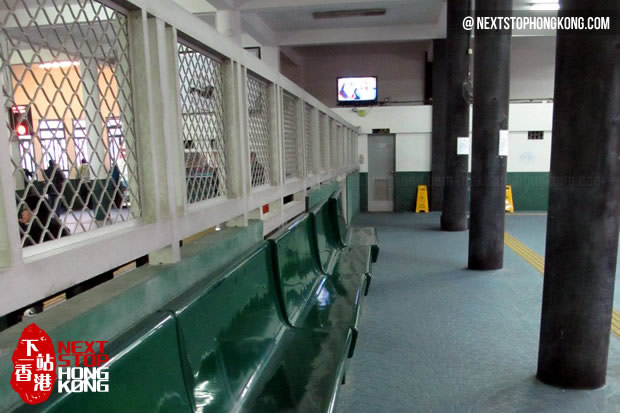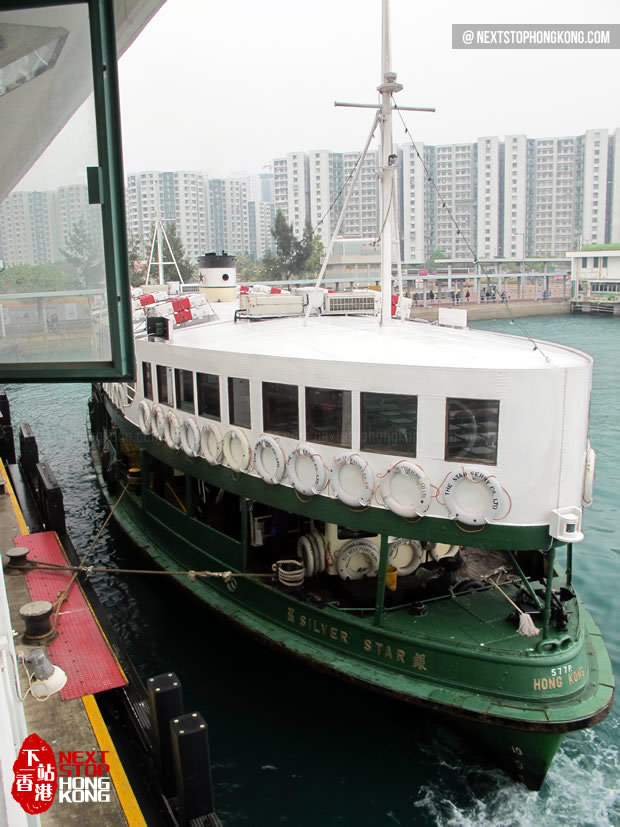 Unfortunately, this is not an April fool's message. Rumors had it since last year that the Star Ferry Company thought about closing down the routes connecting to Hung Hom. I guess everybody had hoped that the Star Ferry Company would renew its license to operate the iconic Star Ferries on these routes, but it seems like that they have been losing too much money on these routes (unofficial numbers talk about HK$ 20 million over the past 12 years).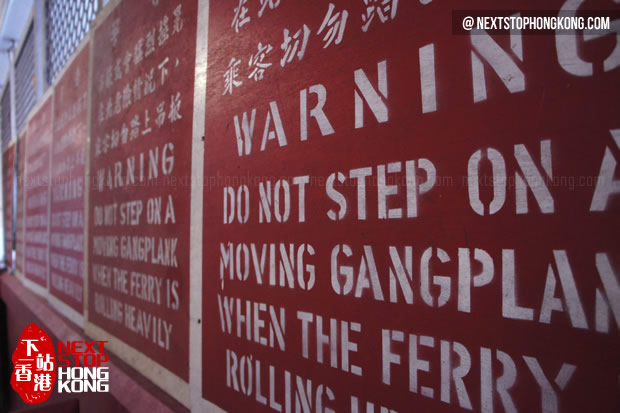 The Ferry services between Hung Hom and Central started 45 years ago in 1965 and probably had its best days somewhere during the 1970s (before the MTR and bus services became more convenient and comfortable). In 1999, services between Wanchai and Hung Hom were added and formed a "triangular" service between Central, Wanchai and Hung Hom. More than 28 million passengers have been carried across the Victoria Harbor since 1999, but in recent days ferries carried only a few dozen passengers. Unfortunately, no operator expressed their interest to renew the license during the tendering procedure and in combination with the lack of passengers as well as the little inconvenient place of the pier contributed to the final decision to shut down the service.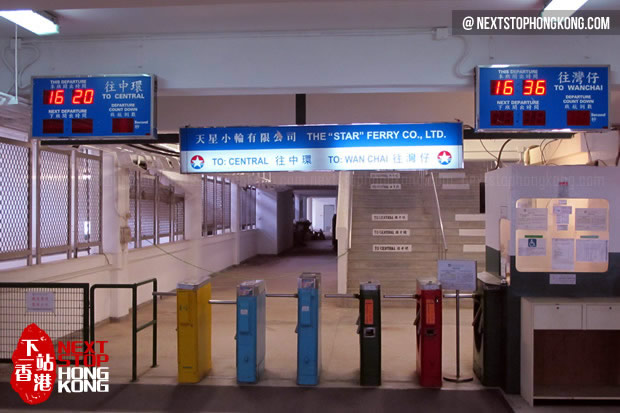 I'm not quite sure what will happen with the Star Ferries used on these routes, but I guess the company will include them in the remaining routes or hopefully add them for sight-seeing or tourist tours.