On February 25th, 2013 the Hong Kong Maritime Museum was officially re-opened by Hong Kong's Chief Executive Mr. C Y Leung. The new location of the Hong Kong Maritime Museum is the former Star Ferry Central Pier 8 where the Star Ferry service between Central and Hung Hom once took place before the Star Ferry Corporation decided to cancel this route (please refer to our related article about the final sail of the Star Ferry on the Hung Hom route ).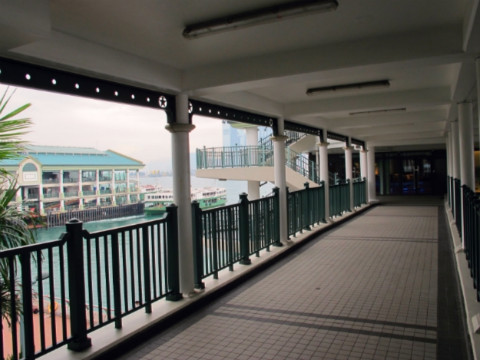 Before the relocation of the Hong Kong Maritime Museum to the Central Pier 8, the museum was originally located at the Murray House in Stanley on Hong Kong Island and closed its doors on June 4th, 2012.
The new facilities at the Central Pier 8 offers the Hong Kong Maritime Museum the opportunity to have fifteen new galleries including two temporary exhibition spaces, a café, museum shop, education room as well as a maritime resource center. Visitors can purchase tickets and enjoy the over 2000 years of maritime history from February 26th, 2013.
Unfortunately, ticket prices couldn't be hold at a constant level. The new ticket prices are HK$ 30 for adults and HK$ 15 for children and pensioners.
The opening hours of the Hong Kong Maritime Museum are:
9:30am – 6:00pm (Mon-Fri)
10:00am – 7:00pm (Sat-Sun and Public holidays)