The New iPad is launched in Hong Kong and you can pre-order and reserve yourself one on Hong Kong Apple official website starting from today (8th of March). Officially Apple didn't call it iPad3 but called "The New iPad". Hong Kong is one of the regions that it is launched first.
New iPad will be delivered between March 16-26 if you order now. It has two colors: black and white and the prices are HK$ 3888 (16GB), HK$ 4688 (32GB) and HK$ 5488 (64GB) respectively.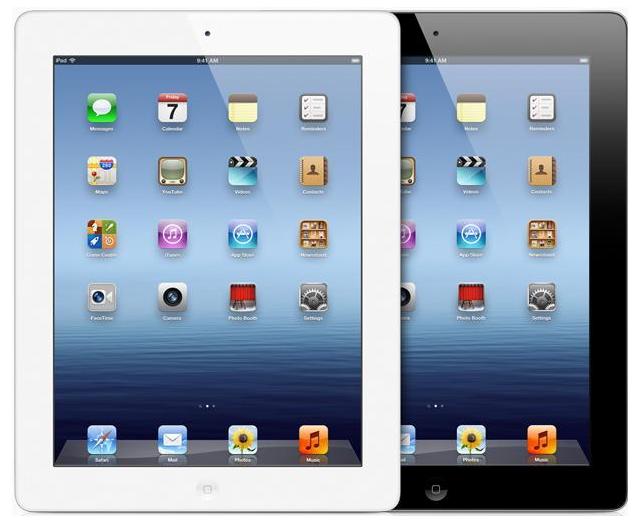 Comparing The New iPad with iPad2, the new one use A5X chip and iPad2 use A5. It has higher resolution (2048×1536) while iPad2 has resolution of 1024×768. The biggest change of new iPad is it will not provide 3G function but only Wi-Fi function. The camera on New iPad is also upgraded to "iSight camera with 5-megapixe autofocus, tap to focus and face detection function".
We need remind you once again that Hong Kong people are crazy for Apple products, especially iPhone and iPad. When the iPhone4 and iPad 2 launched in Hong Kong, people queued up all the stores where there had stocks. So please be prepared if it is officially launched in stores and dealers, you have to stand in lines for over 3-6 hours. You also can check out our profound review about "Where to Buy Apple Products in Hong Kong".
According to Apple, every customer can only order two pieces.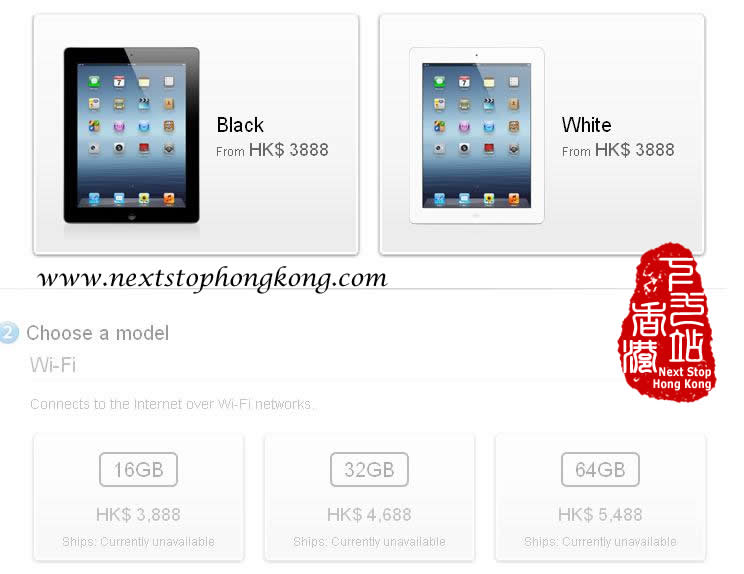 (Note: The copyright of all the pictures of this articles belong to Hong Kong Apple)