Below is a general conclusion of cosmetics shopping. If you want to know more details, you can check our website here.
Hong Kong is a shopping heaven for ladies not only because of the a large variety of all the international brands of clothes, bags and jewelry, but also you can find all the cosmetics, make-up and skin care products here with a very tempting price. Since Hong Kong is a sale tax-free city, the import products sometimes are even cheaper than their original countries. The cosmetics market in Hong Kong is highly competitive. In the major shopping area, you can find the cosmetics stores such as SaSa, Bonjour, Colormix etc. are next to each other or opposite the street and you are definitely able to find one cosmetic chain store within every 1 min on foot.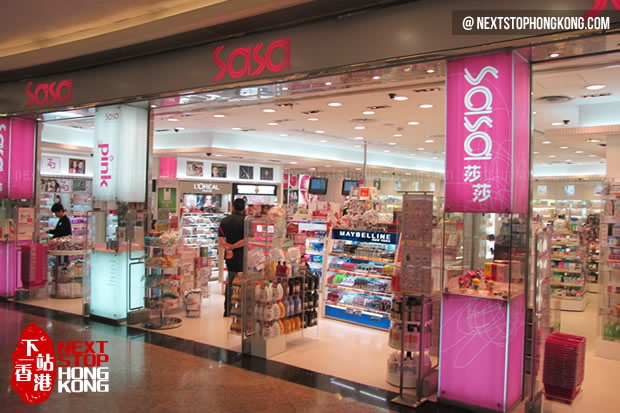 You may ask what cosmetics and which brand you can really find in Hong Kong. From Western to Asian, here you can find almost all the big brands such as Lancôme, Dior, Chanel, Shu Uemura, Shiseido, Kanebo, Estee Lauder, Clinique, Revlon, L'Oreal, Borghese, Anna Sui, Elizabeth Arden, Sisley, Meiji, Moshino, H20, Burberry, SKII, Laneige, Fancl, etc. If I write every brand name here, I bet you have to sit here a whole day to finish reading.
I guess you start to feel excited and wonder about the price advantage. Well, the price is varied from shopping malls to the cosmetic chain stores. Usually, the price in shopping malls is not as tempting as those cosmetic chain stores. But in shopping malls you have chance to find the latest collection or the limited editions of the make-up and on certain occasions such as big holidays, they also provide you the sale price with some limited gifts. On the contrary, the cosmetic chain stores sell with cheaper price but they don't update as fast as shopping malls and don't have the complete collection of products. If you are not urgent to get a latest product, you can wait and have a look in those chain stores.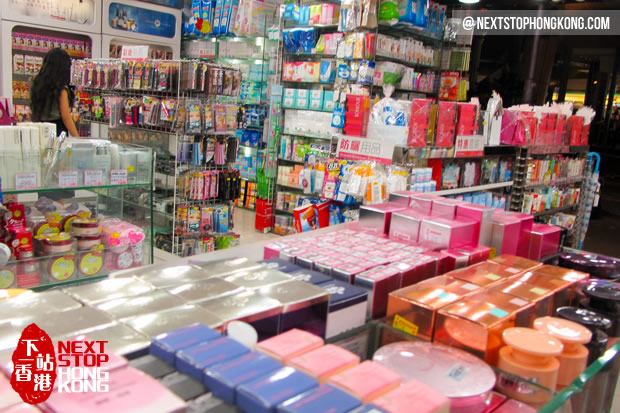 So, where is the best shopping place for cosmetics in Hong Kong? If you are pressed for time and also want an all-in-one shopping experience (from fashion to electronics) we would recommend you to go to Mong Kok. You have an upscale shopping mall there (Langham Place shopping mall), the Ladies Market, the sport shoes/sneaker street and the electronic street. Another location we can recommend is Causeway Bay. Similar to Mong Kok, it is a very crowded place, but a better mixture of upscale shopping stores and cosmetic stores. Sogo (the Japanese department store) is nearby as well as Times Square Shopping Mall. Just across Times Square you are able to find all kinds of cosmetic and fashion retail stores.
Remind you that usually you cannot bargain in these stores. But if you purchase a lot, they sometimes will present you some free samples.