One of Hong Kong's hottest attractions, the Ngong Ping 360 Cable Car will raise its ticket prices from December 1st, 2011 onwards. You will find the adjusted ticket prices in our comprehensive table below: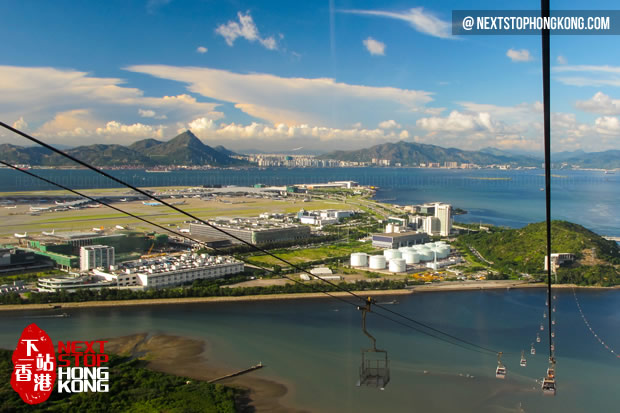 Ticket Prices
Standard Cabin

Crystal Cabin

Single Trip

Round Trip

Single Trip

Round Trip

Adult

HK $86

HK $125

HK $130

HK $188

Children (aged 3-11)

HK $44

HK $62

HK $88

HK $125

Seniors (aged 65 or above)

HK $70

HK $98

HK $114

HK $161

Journey of Enlightenment Package (incl. round-trip, Walking with Buddha and Monkey's Tale)

Adults HK $187
Children HK $94
Seniors HK $141

Adults HK $250
Children HK $157
Seniors HK $204

Private Cabin (incl. round-trip, Walking with Buddha and Monkey's Tale and priority Boarding)

HK $ 2700/cabin

HK $ 3200/cabin
Furthermore, the 360 Sky Lounge Cabin (cabin with Swarovski elements) raises from HK$ 2900 to HK$ 3600 per cabin.
While there are new prices for the cable car, there is also a new promotion if you purchase a roundtrip ticket of the newly introduced "One-way Crystal Cabin and one-way Standard Cabin" Ticket you are able to save 10% of the normal ticket price. You can enjoy the cable car ride once with a Crystal Cabin and once with the Standard Cabin. Original ticket prices are HK$ 153 (adult), HK$ 96 (child) and HK$ 129 (seniors). After the discount adults pay HK$ 138, kids HK$ 86 and seniors HK$ 116 respectively.
Last but not least, we would like to inform you about the next upcoming service and maintenance day on December 7th, 2011. The closure will only last one day and does not affect the opening of other attractions such as the Big Buddha, Po Lin Monastery or the Ngong Ping Village. If you schedule your visit of the above mentioned attractions on this day, we advise you to take Lantau Bus No 23 or take one of the Blue Lantau Island taxis. For More information about how to get to the Big Buddha while the ropeway is maintained please read our related post and click here.